Creativity Showcase: Senior Sarah Pryor
When Coppell High School senior Sarah Pryor was younger, she would observe her dad taking photos at her brother's baseball games. Now, she observes her subjects through a viewfinder and snaps a vibrant portrait. She began her journey into the world of photography as a freshman. Her Instagram @sarahpryorphotography provides a glimpse into the happiness that all humans have within them. With Texan wildlife teeming from her backgrounds, she leaves her subjects smiling before and after the picture is taken. She does not charge subjects a fee, but she does accept donations for a non profit called the Dallas Children's Advocacy Center.
"When people receive their photos back and really like a picture, they feel more confident and happy," Pryor said. "It's super cool to have created something that empowers people and makes them happy."
About the Contributor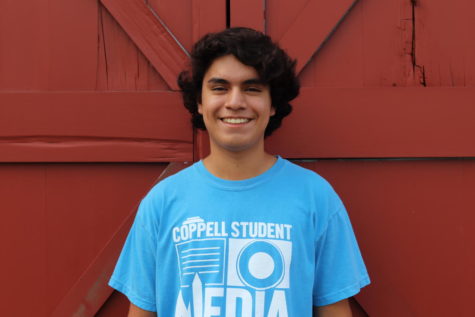 Andrés Bear, Coppell Student Media Web Producer
Andrés Bear is a senior and third year staffer on The Sidekick. He enjoys playing the acoustic guitar, writing and reading in his free time. With comments...