Hirt, Cerniglia lead Cowboys in season preview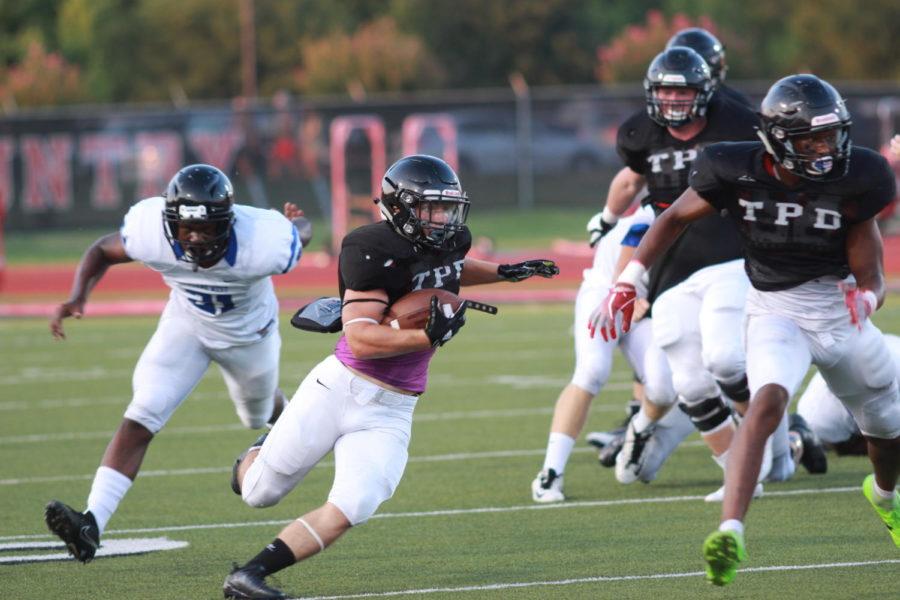 Even with the knowledge that the game did not count towards record, statistics or its journey to the playoffs, the Coppell football team would jump around in excitement with every good play.
The Cowboys scrimmaged the Plano West Wolves last night as a preseason look at both teams at Buddy Echols Field. Most of the game was scrimmage-style play, meaning a team starts on the opposite 30-yard line and makes its way to the end zone. For the first part of it, no score was kept nor was the clock running. However, with 15 minutes left of play time, the two teams decided to play a "live quarter" or a simulation of a real-game quarter.
At the end of the 15-minute quarter, the Cowboys held a 14-7 advantage over the Wolves. This was due, in part, to the explosive running game of the Cowboys. Senior running back Ryan Hirt was at the helm of the run game as he fought for yardage on each inside run, all the while hyping his teammates up.
Through both his ability to run the ball and his positive, energetic attitude, Hirt has become a leader both through his playing and emotionally
"Everyday I try to go out there with some energy," Hirt said. "I'm always doing something silly or goofy… those mornings can be tough when you're getting up at 5:45, so I just try to put a smile on my teammates' faces."
However, an offense is not run by just one man. The Cowboys also had two talented quarterbacks to look to: junior Drew Cerniglia and senior Taj Gregory. Gregory went out early with a possible injury to the collarbone, leaving Cerniglia to run the offense. Cerniglia has the ability to move around in the pocket evasively in order to find the open man. He uncorked a few long balls to senior receiver Rasheed Noel, showing off his arm a little. One thing that Coppell is used to seeing is the classic roll-out of former QB Brady McBride. However, Cerniglia has a new, refreshing style that tends to favor the long ball.
"[Cerniglia] did a lot of great things tonight," coach Mike DeWitt said. "I thought it was a good scrimmage overall and we'll go to work Monday."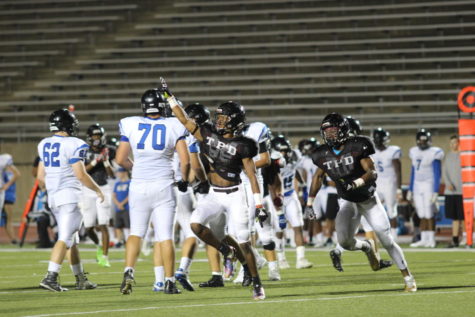 Cerniglia, however, was not the only one in the spotlight last night. The Coppell defense, including freshman inside linebacker Walker Polk, was ready to play as well. Polk had a few tackles, as did senior linebacker Nnamdi Ogbogu. Overall, the Cowboys defense will be ready to play this year.
The Cowboys open their regular season next week against Sachse 7 p.m. (note the new start time) at Buddy Echols Field.
About the Writer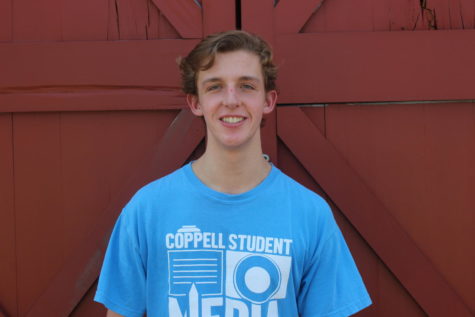 Nicholas Pranske, Executive Copy and Design Editor
Nicholas is a senior and in his third year on The Sidekick staff. He enjoys reading the encyclopedia cover to cover and polishing shoes. You can often...