CHS alum takes home first Emmy, defeats odds on steep playing field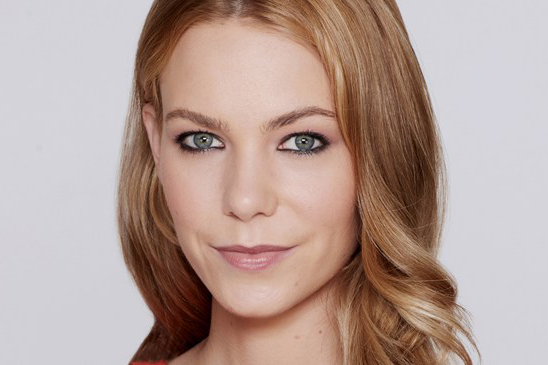 Chloe Lanier picked up a win at the 45th Annual Daytime Emmy Award for Outstanding Younger Actress in a Drama Series.

This marks Lanier's second nomination for the character Nelle Benson, the conniving stepsister of Carly Corinthos (Laura Wright).
"Still processing, but I do not take this moment for granted," she admitted on Instagram shortly after the big night.
Despite her success, stardom has not come easily to the actress.
Lanier attended Coppell High School from 2006 to 2010, where she was involved with various CHS theater productions and did not exactly exemplify the golden girl of the department.
"[Lanier] was a fun, interesting girl who I loved having as a student," said CHS theater department head Lisa Tabor, who remembers casting and directing Lanier during her high school years. "She always tried out for everything we did, but she wasn't one who necessarily one who made all the shows."
Tabor, after seeing Lanier's impressive performance in a KCBY segment, offered a word of encouragement to her to consider television and film for a career.
"I noticed she did a fantastic job, and she knew how to work the camera," Tabor said.
Following her graduation in 2010, Lanier's next steps remained unclear for a while, when original plans had not panned out as she'd imagined. After being deferred from college, she found herself considering options outside of a traditional education.
Lanier went on to secure an agent, kickstarting her acting career in 2009 by starring in a movie called The Effects of Tragedy as Lisa. In 2012, she joined the cast of "Army Wives" in the recurring role of Penny, before settling into the role on "General Hospital" that would win her her first Emmy nomination in 2017, and now win.
"I'm very proud of her," Tabor said. "She's a great person to talk about in class, about having to have perseverance [in the acting field], if this is what you want to do."
The entertainment field is one that is extremely competitive, where the playing field is almost never fair, and aspiring actors find not only their skills tested, but their determination, tenacity, and commitment to the craft.
"The willingness to hear 'no' 10 times in a week and still go to that 11th audition is what separates people who act as a hobby from the professionals," junior theater student Danni Murtha said. "I don't think I would have the strength to handle that kind of treatment, which only makes me admire full-time entertainers more."
Lanier's dream has been clear since day one, as has her solid work ethic, which has paid off in the form of a spectacular victory.
"I couldn't be happier," Lanier said on Instagram the following morning. "[I'm grateful for all the] sweet messages and comments. Here's a huge thank you to my acting coaches, both past and present."
The actress also offers  some advice for other young women who are looking to pursue a career in show business.
"Stay in class," Lanier said. "Keep coaching. Work hard. This business can be brutal and one thing I always try to remember is that as actors we have the ability to grow. Hard work, studying, and passion make all the difference in that growth. So keep growing."