Senior Pierce McFarlane to attend dream school US naval academy
Coppell High School senior Pierce McFarlane was in his room packing for his spring break trip when he unexpectedly received a call from Texas Senator Ted Cruz's office.
In disbelief and pure excitement, he informed his parents; he was going to be attending his dream school, the U.S Naval Academy in Annapolis, Md.
McFarlane will be joining the Naval Academy class of 2022 this August. It is a dream come true for him.
His lifelong interest, McFarlane always kept the U.S Naval Academy as an open option for his future.
Those who know McFarlane are aware of his leadership and deep interest for serving others.
"It's awesome that's he's going," Coppell High School  Student Resource Officer (SRO) Chris Cobb said. "He's a very good young man and that's what the military is looking for."
With McFarlane's father and grandfather having graduated from the U.S. Naval Academy in 1987 and 1959, respectively, McFarlane has been exposed to a Naval tradition in his family since a young age.
His father, Scott McFarlane, has served in the first Persian Gulf War and his grandfather, Bud McFarlane, has served in the Vietnam War in the Marines.
"I didn't feel like I had to [join the Naval academy] but being exposed to what the Navy is and what this country stands for, I felt a huge calling to go out and and serve the country," Pierce said.
Scott McFarlane looks forward to the continued tradition for his son.
"There's a lot of stress that's placed upon the freshman – it's a very demanding year," Mr. McFarlane said. "I would try to tell him to keep his sense of humor about himself because nothing difficult lasts forever."
McFarlane recalls the extensive, but rewarding application process for the Naval Academy. To apply, a nomination from an official source, an offer of appointment, completion of the Candidate Fitness Assessment (CFA) and a medical exam were required.
"It's not an easy process but like anything in life that is worth it, it was hard," Pierce said.
Growing up in Texas, McFarlane looks forward to the refreshing change in location and new friendships that come along with living in the rich history and scenic waters of Maryland.
As he gets ready to join the one of the country's leading institutions, McFarlane eagerly anticipates the vast opportunities that the academy offers.
"What I'm hoping to achieve is to make myself a better leader and to refine my leadership skills, but also have the chance to study topics that interest me in depth," McFarlane said.
About the Contributors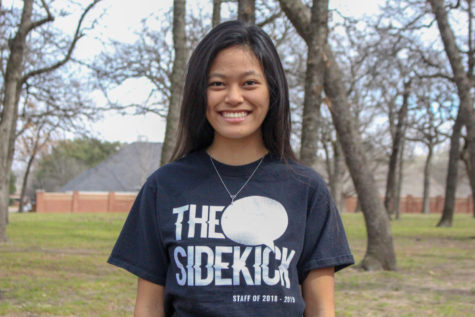 Christine Zacuai, Executive News Editor
Christine Zacuai is a senior and the Executive News Editor on The Sidekick. She is always searching for the next best pho spot and bingeing The Office....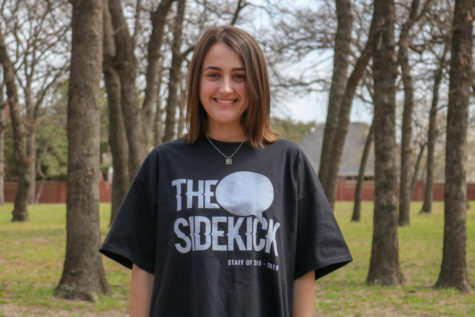 Bren Flechtner, Photography Editor
Bren Flechtner is a senior and third year staffer on The Sidekick. In her free time, she enjoys sewing, taking photos and spending time with friends...