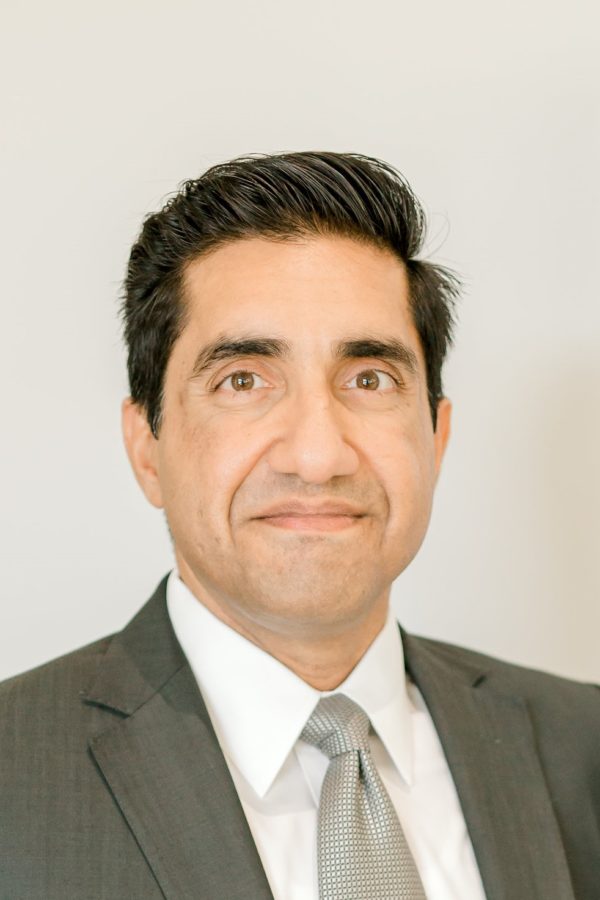 Manish Sethi (Place 2)
What inspired you to run for Coppell ISD Board of Trustees?
"Like most of families in Coppell we moved here because of great Coppell ISD public schools. Currently our older daughter is a junior at CHS and younger son is an eighth grader at CMS North. As we know public schools rely greatly on parent volunteers, I made a conscious decision to volunteer and play an active role in the community. Since last two years I have served as the president of Coppell ISD Education Foundation along with serving in several other district level committees. I am very proud of how CISD has created a positive brand name at DFW and state level. As I served as a team member and in leadership roles for different committees it became very clear that, if I wanted to give more and be part of bigger positive impact in improving CISD, running for CISD School Board Trustee is the next obvious choice."
What experiences make you the ideal candidate to serve as a Coppell ISD trustee?
"In last four plus years, through various volunteering opportunities I have learned about the CISD operations, teachers, learners and what parents are looking for. As a community member I have been part of Bond Oversight committee which gave me lot of insight of school finances and how to manage between M&O and I&S budget. In District Education Improvement Committee (DEIC), I learned about school curriculums, how to improve learner and educator performance with increased flexibility. Through serving in Coppell ISD Education Foundation I got plenty of opportunities to interact and understand the challenges of our teachers and learners. Plus, while volunteering in various committees I get to interact with numerous parents and have a very broad perspective of what parents and community expects from CISD. With such varied experiences under my sleeve, combined with my background of running my IT and real estate businesses, and having both my children enrolled in CISD schools, I believe I bring in a unique expertise to not only understand and help resolve current day challenges, but create a vision so that the class of 2030 and beyond can succeed too."
What are the biggest issues facing Coppell ISD today and in the near future?
"Biggest issues facing Coppell ISD today and in near future are:
Rezoning, overcrowding, lack of vocational training, creating culture of knowledge rather than GPA chase among learners, reducing turnover of good educators, school security, communication between CISD and its community."
What plans do you propose to address these issues and concerns?
"District has an immediate challenge of rezoning coming up next year. We need to make sure that school zoning happens in most optimal way with least disruption and with community input.
Ongoing Construction: While it's good that ongoing construction will take care of overcrowding issues, we need to be make sure that we are spending the bond money in smart and frugal manner while making sure these projects finish on or before time.  
Vocational Training: We need to make sure that we provide needed life skills and training for learners who want to enter workforce after high school. Such trainings and certificates will also be useful for our middle tier students in creating stronger resume for college admissions.
Creating Culture of Knowledge: Current GPA and ranking scheme has resulted in high school learners chasing after GPA which leads to unhealthy stress, anxiety and even academic integrity issues with some of our learners. We need to create a culture of acquiring knowledge rather than chasing GPA in a way that actually help our learners for their college preparedness.
Retention of skilled educators: CISD is facing high attrition rate of educators which we need to reduce by creating a culture that promotes retention with higher job satisfaction.  We need to create additional growth opportunities within CISD and close the gap between the currently available vs. utilized training and mentoring support.
School Security: CISD is being very proactive and is approaching this serious topic from multiple fronts but we need to make sure that this remains as an open topic and we keep periodically revisiting this topic so we don't get complacent.
Communication: CISD needs to keep finding additional ways and opportunities to engage its community and at proper times of their decision making."
When you have the opportunity to tell a stranger about Coppell ISD, what do you say?
"While talking with a stranger about Coppell ISD it's hard for me to not talk about our Coppell city too because both entities rely so much on each other. Answer is very simple for me, we live in the best ISD and the best city of DFW area! I truly believe we have really great ISD which does amazing things for our kids, we have our strengths, and as my volunteering experiences takes me into trenches of ISD workings I also see places we can improve but considering every factor it's the best ISD (and city) to raise our kids."