Creativity Showcase: Senior Sarah Low
Coppell High School senior Sarah Low, who founded the CHS Creative Writing Club during her sophomore year, has been interested in writing since third grade. Low's passion developed by reading often, as well as writing fanfiction about her favorite children's books when she was young.
Her poem "The Entertainer" revolves around religion.
"The Entertainer"
By Sarah Low
I think I am quite
the entertainer.
I play in cathedral seven-hundred and seventy-seven,
and He is the conductor for that angel-spangled heaven
Writing, lying,
watching.
Recording.
Entertaining your faith.
Salvation is a gamble and we play.
We played in the beginning, when there was nothing but "Let there be light," and
open palms,
splayed lips,
and a stolen apple in hand.
Entertaining our faith.
"Father, I am an imperfect stained-glass believer,"
A brilliant symphony of light—
a twisting kaleidoscope
erratic and uncertain on the cathedral walls
entertaining my faith.
"The poem is discussing the Christian faith, and it does take on a rather cynical tone," Low said. "I guess it's about religious skepticism. My experiences with religion [inspired the poem.] Growing up, I had been educated in a religious preschool, and I didn't have a religious family, so I grew out of it, so that created my skepticism and interest in religion and atheism. I think poetry is the most accessible [writing] medium, and it's also in many ways the most emotional because you can write it right there. You don't have to write an entire novel or essay."
About the Contributors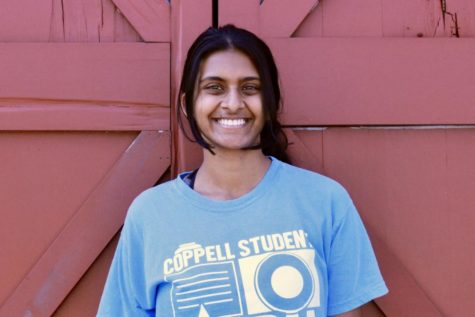 Pramika Kadari, Executive News and Enterprise Editor
Pramika Kadari is a senior and the Executive News/Enterprise Editor on The Sidekick. In her free time, she enjoys reading, writing, watching movies and...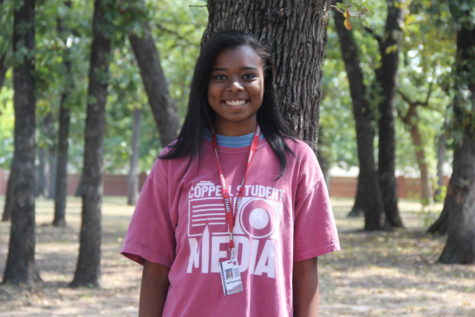 Rylee Ferguson, Staff Photographer
Rylee Ferguson is a sophomore and first year staffer on The Sidekick. In her free time, she enjoys watching movies, spending time with friends and art....