Students' artwork on display at Dallas Museum of Art through prestigious program
A total of six AP Studio Art students from Coppell High School currently have their artworks displayed in the Dallas Museum of Art.
The students – seniors Kim McDonald, Michael Gutierrez, Gail Albright and Emily Elliott, and juniors Jingchun Quan and Karina Teruya – were chosen through the Young Masters exhibition.
The yearly exhibit allows students that are enrolled in AP Studio Art (3D art, 2D art, drawing), AP Art History and AP Music Theory to submit their artwork to be considered for the show.
Coppell High School is one of 10 schools in the Dallas area that is a part of this program.
"Our number of our currently enrolled students in AP courses has significantly dropped in the last five years so to still have small numbers and get six students in there was a pretty big accomplishment," CHS AP Studio Art teacher Elsa Reynolds said.
Hundreds of works are submitted by students from the 10 schools and out of the hundreds, only 64 of them are chosen. The winners found out their artwork was selected in January. On Tuesday night, the Dallas Museum of Art held the Young Masters of Art Ceremony and reception to recognize the selected artists.
"The most prestigious part is that as a high school student, they are having their artwork at the Dallas Museum of Art for anybody to see and the Dallas Museum of Art is free to the public now so there's a lot of traffic," Reynolds said. "A lot of artists work all their lives to get their work at a museum so as a high school kid to have their work in the DMA, that's a really big accomplishment."
A distinguished panel of artists, which consists of professors from different universities and other programs, made the selections.
"I was really excited [when I found out my artwork was chosen]," Teruya said. "Young Masters is an amazing opportunity for me and this is my first year of AP Art and because it's only open to AP Art students, I was really surprised that I was able to be included."
In addition to being selected for the exhibit, Teruya is one of six students chosen to work on LARK on the Park's blackboard, where she will create an original piece of art with in only 36 hours. The event will occur this Sunday and Monday at the Klyde Warren Park restaurant in Dallas.
"[The ceremony] was kind of intimidating because there [were] so many other amazing artists from different schools," Teruya said. "It was really inspiring to see all these other people who are my age doing amazing artwork."
The students works are on display at the DMA through April 15.
"I was really excited [when I found out I was chosen] because I had entered for it since sophomore year and I had never gotten it the last two years, so I was super excited because my work is actually in a museum now," Gutierrez said.
In addition to the Young Masters Program, many CHS art students competed in the Visual Arts Scholastic Event (VASE) at MacArthur High School on Feb. 24. A total of 81 Regional medals and 16 state medals were awarded.
The list of students who received medals can be found below:
About the Contributor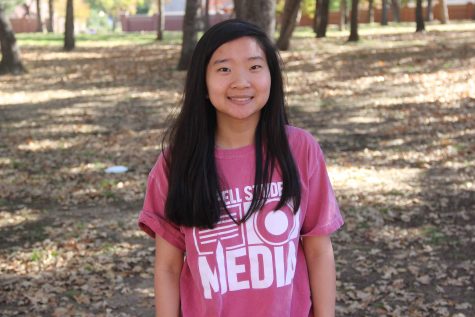 Gracie Blackwell, Business Manager, Social Media Manager
Gracie is a senior and third year staffer for The Sidekick newspaper. In her free time, she enjoys hanging out with friends, watching movies and traveling. With...