Snapchat update creating discontent among users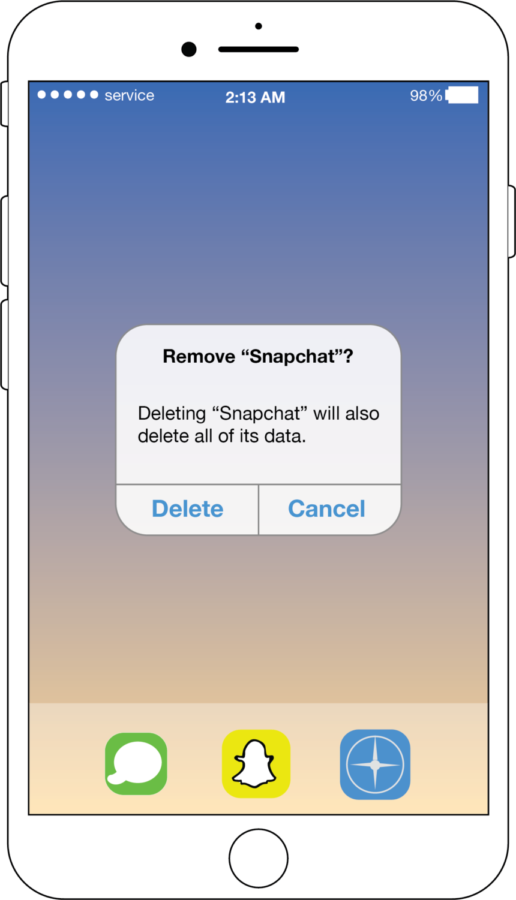 It has been seven years since Snapchat came out. Throughout the years, the app has been able to surprise us with its funny filters and new updates, but on Feb. 6 the Snapchat company made significant changes to the app, making many Snapchat users very angry.
The Snapchat support account said on twitter that the new update might not be changed until another one or two years depending on how the users adapt to the update.
Users used to be able to access their friends' stories by swiping left on the main camera screen but with new update, they now have to swipe right on the camera screen, to the new "Friends" page.
The new Snapchat separates the social from the media, meaning that the chats and stories from your friends are on the left side of Snapchat, and the stories from publishers and the famous community are on the right. With the change in formatting, many users find it difficult to navigate the app.  
"The Snapchat update is annoying," Coppell High School sophomore Karen Morlett said. "It is not in order and everything looks so close together making it very weird and confusing. It took me a while to get used to it again.""I hate the fact that is very messy, now I forget about most of my stories because I don't know who posted something and who didn't ."
Because of Snapchat's changes, users are threatening to delete the app.
Even though many people hate the Snapchat update, there are still some people that actually like it.
"The update might be confusing at first, but there are a lot of things that are really cool about it, like the fact that you can now put more that one type of text [on your photos] and also the different fonts are really cool," CHS freshman Kimberly Henze said.
Many think it is complicated, some others think it is great and many petitions have been made to change Snapchat to the way it was before. Before, Snapchat was a five star rated app, but with the new update, Snapchat has become a one star rated app.
After some time, Snapchat has finally responded to a petition in which Snapchat users asked Snapchat to bring the update back to its old design. When more than a million people signed it, the company said that it recognised people's anger, but that it would not roll back its recent redesign, no matter how angry people are.
"Sorry you feel that way. Give it a chance – it may take some getting used to, but we think it's a much better experience." The Snapchat support account said.