Cowgirls take Berkner by the horns in commanding triumph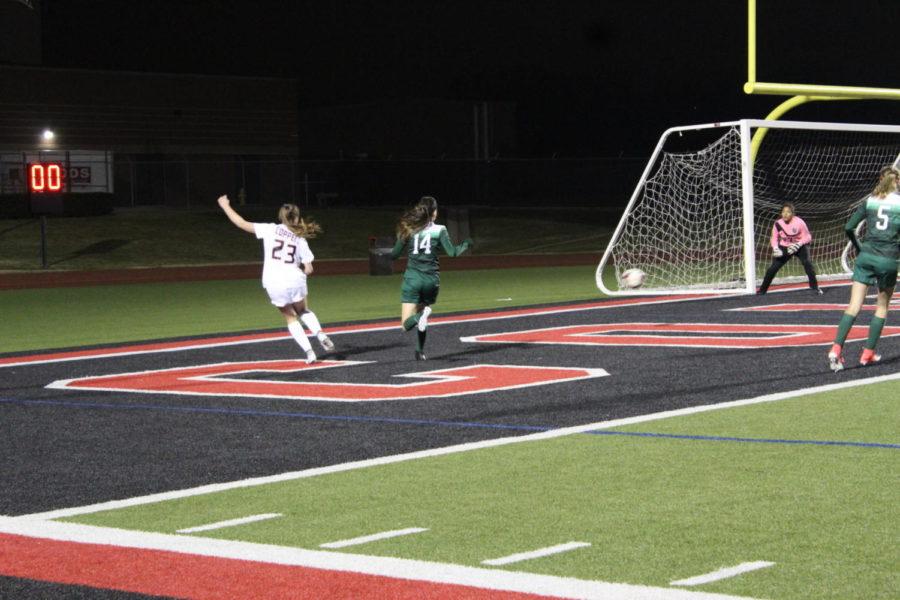 Of course, neither team nor any of the fans knew this at the time, but the game was over just eight minutes in. With about 32 minutes left in the first half, the Coppell girls soccer junior forward Rebecca Watley sent in a pass from the right sideline to sophomore midfielder Allison Scrivner, who put it in for the first goal of the game.
Five more were to follow, as the Cowgirls defeated the Berkner Lady Rams, 6-0, last Tuesday night at Buddy Echols.
Scrivner scored again not long after to put the Cowgirls ahead by two. The Cowgirls went on to finish the half with a rebound goal by freshman midfielder Maya Ozymy, followed by a laser to the back corner by sophomore defender Haley Roberson. With this, Coppell ended the half with a comfortable 4-0 lead over the Lady Rams.
In the first half, as in the second, the Cowgirls gave many scoring opportunities to underclassmen. With the goals scored in the first half, freshmen and sophomores seemed to be running the show.
"We have a very young team. It's not a matter of the seniors telling everybody what to do. It's everyone keeping each other accountable," Coppell coach Ryan Dunlevy said.
Coppell sophomore forward Clara Centeno scored on a rebound for the fifth goal, followed by a 32-yard score by freshman midfielder Nicole Henry.
However, the win is not only attributable to the younger side of the team. While freshmen and sophomores got the glory of the goals, leaders on the field were defined early in the game. Junior defender Addison Ramirez and junior forward Micayla Weathers would consistently move the ball up the field, then to cross it into the middle in order to give their teammates a chance at a goal.
"One of our focuses this game was communication," Dunlevy said. "We want to know where everyone is and what they're doing at all times so we can execute those plays. It's all about communication."
Going into next week, the Cowgirls aim to work on tightening up their defense, as there were a few close calls with shots on goal. Coppell plays again at Richardson on Tuesday at 7:30 p.m.
About the Writer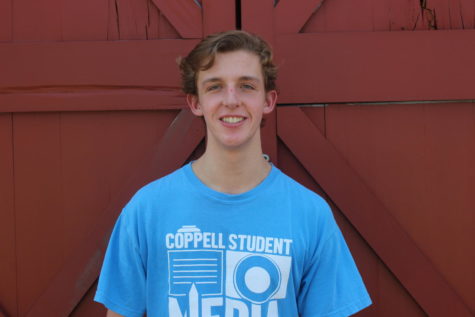 Nicholas Pranske, Executive Copy and Design Editor
Nicholas is a senior and in his third year on The Sidekick staff. He enjoys reading the encyclopedia cover to cover and polishing shoes. You can often...