Underclassmen shine through, lead Cowboys to victory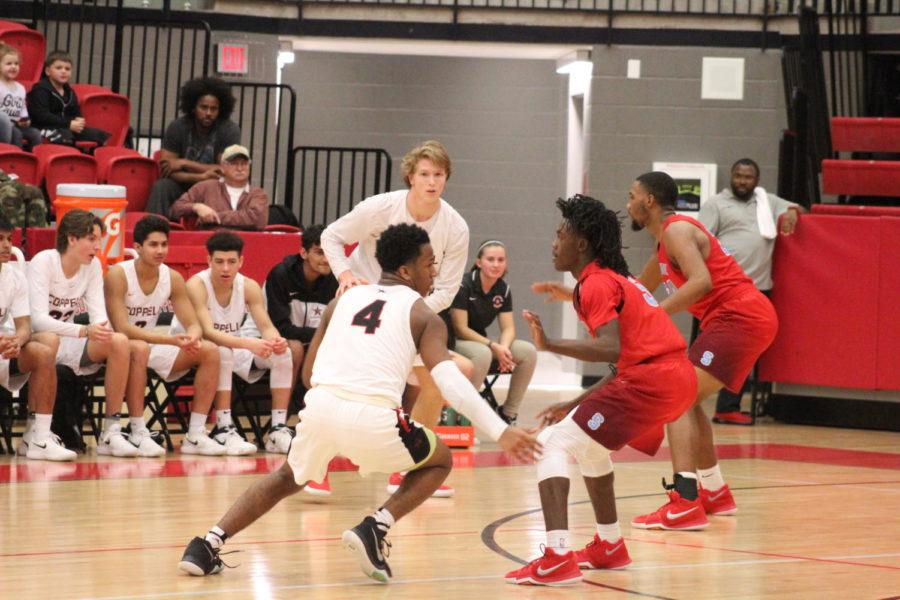 On a team with nine seniors, being a freshman or sophomore can make it hard to be noticed. However, for Coppell sophomore Quevian Adger and freshman K.J. Liggins, noticeability came easily.
The two guards led the Coppell Cowboys varsity basketball team to a 62-49 victory over Skyline on Tuesday in the CHS arena.
Both the underclassmen were starters for the Cowboys. Liggins often took the point guard or shooting guard position, with Adger at the small forward. Adger led the team with 17 points, all the while bringing down rebound after rebound for Coppell.
Liggins came in a close second, with 13 points. But, Liggins and Adger are not the only components of the team. With such a high number of seniors and juniors, Coppell's team chemistry is considered better than in past years.
"We have improved our effort a lot since the beginning of the year. Part of that is our team chemistry. We have a lot of guys who have been playing together for a few years, so they always want to work hard for each other," junior point guard Tariq Aman said.
Tied at the half at 19, both Coppell and Skyline were expected to come out fast-paced and aggressively. However, the third quarter was quite the opposite. As the Cowboys took the ball up the court to begin the first quarter, Aman walked the ball up the court, calling out to his teammates as he went.
This first possession set the pace for most of the second half.
"We can be immature on the court, trying to speed things up. I like to try an slow it down when I can, just to get everyone to calm down," Aman said.
On the offensive end, the Cowboys and the Raiders alike would pass the ball around the perimeter for up to a minute, just looking for a good shot. Although seemingly slow, the third quarter was quite eventful in terms of scoring. The Cowboys opened up the lead, ending with a score of 37-27.
In the fourth, the Cowboys kept their lead comfortably ahead of the Raiders and finished strong as the clock wound down. This lead was cushioned by a flying slam dunk by Adger in the fourth, followed by a three-pointer by Liggins.
About the Writer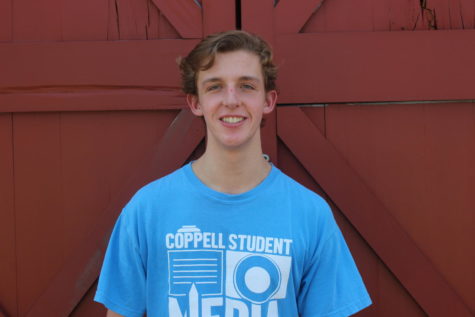 Nicholas Pranske, Executive Copy and Design Editor
Nicholas is a senior and in his third year on The Sidekick staff. He enjoys reading the encyclopedia cover to cover and polishing shoes. You can often...