Coppell Motor Sports Club revs up for a new year
The Coppell Motor Sports Club workshop is one of the rather remarkable places found at CHS. One can sense the buzz of excitement as one enters the Coppell Motorsports Club workshop. Often filled with the bustling of people and lively noises, the feeling of curiosity and innovation always seems to follow you around in the room. With every corner and foot of the room cluttered with tools, scraps, half-built cars, work tables and more, the possibilities seem to be endless.
The Coppell Motor Sports Club is quite a unique club at CHS. Currently holding a club-high of 45 students, the Coppell Motor Sports club provides opportunities for students to apply their engineering skills and aspirations to hands-on projects. The club designs, constructs and races its vehicles, competing with dozens of schools at yearly motor sports events.
The club is headed by CHS engineering teacher and STEM coordinator Mike Yakubovsky, who is an avid engineer himself. Previously named the Coppell Solar Club, the club began in 2008 with only a few resources and a small group of students who had limited knowledge about automobile; the Coppell Motor Sports Club has come a long way in the past 10 years and continues to flourish.
"It is very challenging and unique," Yakubovsky said. "It gives the students a chance to see how it is to work on an actual engineering project. It's not just about building something because you also have to take care of marketing, fundraising and the business side of it. It is a really good look at what the world is like in a fun environment."
The club uses its workshop in the CHS downstairs corner of D hall (between the engineering rooms) to construct its vehicles. The workshop, complete with a laser cutter, 3D printers, industrial equipment along with many other tools, is nothing short of a full-fledged engineering workshop.
One of the many members of the Coppell Motor Sports Club is sophomore Robert Bizacky.
"I have loved engineering since I was very young," Bizacky said. "This is where I can emphasize what I learn in engineering and do it by building this very cool car with my friends and racing it up against other schools."
Though the club is seemingly complicated and deals with advanced engineering, the entire operation is student led. The students drive, they decide the design and materials of the car, they also manage the productions of car parts; giving them a feeling of truly being an engineer and running a business.
Sophomore Brandon Ching is also a member of the Coppell Motor Sports Club and has been an active member since he was a freshman.
"For the experience, it's a great experience, the people you are around are fabulous," Ching said. "At times we do have to deal with tedious stuff, such as the business side. We are literally running ourselves as a small company in the back corner of the school. Also, we are learning to weld, playing with laser cutters, SolidWorks, full-scale industry stuff. It's the experience here that really matters."
Some years the Motor Sports Club only held four to five members. But now the Coppell Motor Sports is expanding its boundaries and is on the roll with currently 45 members,  multiple sponsors including The Ratliff Group, Anixer, and Anamia's Tex-Mex, along with a sufficient budget of $160,000 per year.
"I love a lot of things about this club," Ching said. "I think that the two basics things I love is that we get to build a car using a lot of resources at our school and another thing is the atmosphere. Everyone here is great friends, we hang out outside the club and outside school, and are just friends in general."
One of the biggest events the club attends is the Solar Car Challenge. The Solar Car Challenge is a project-based STEM event in Texas which helps to motivate students in science, engineering, and alternative energy. The foundation holds a race in July and cross country events at the Texas Motor Speedway every alternate year.
The Solar Car Challenge and solar car racing, in general, involves racing electric cars charged by solar energy, this racing is not the NASCAR type race you might be picturing in your mind. Here the goal is to have endurance and stamina, not just speed. Every year, the club designs and builds their car from scratch for the different challenges they participate in.
In its first year in 2008, the club managed to be selected as one of the 15 teams out of the dozens competing in the 2008 Winston Solar Car Challenge at Texas Motor Speedway. And later in 2011, the team came in sixth place at the Solar Car Challenge covering an outstanding 325 miles over four days. The team has gone through many trials and tribulations but has steadily increased its capabilities through the years.
This summer, the 2018 Solar Car Challenge is a one-way cross-country event beginning at Texas Motor Speedway in Fort Worth to Los Angeles. 
The students will drive their car the entire way, 1,500 miles. The car will take the minimum amount of stops on the way, but riding around only 30 miles per hour, the entire journey is estimated to take two-and-a-half weeks. Though they are speculations that the club will not be able to do it due to the lack of adult volunteers and logistic reasons, Coppell Motor Sports looks forward to taking part in the event.
The competitions the club participate in are mostly revolved around solar cars, but the club is planning to expand some of its reaches to small automobiles such as go-karts later this year at the EV Grand Prix: a nationwide, fast-paced go-karting competition. Coppell Motor Sports will construct its own go-karts and race them in much faster and speed-based races at the competition. This will be the clubs first time at the EV Grand Prix, and they are eager to race.
Already on its 10th year, and the assembly of the new Outlaw III solar car and go-karts already underway, Coppell Motor Sports continues to extend its grasps in the automobile and engineering fields, and are always open for a new challenge.
As the second semester begins, the Coppell Motor Sports club is still very open to new students willing to join. The club meets at D110 every Monday and Thursday.
"I would encourage anyone that is into engineering to join; anyone that is interested in applying their engineering skills to real life and just building a car," Bizacky said. "I think that they should at least try it, if you don't like it you could always leave. It is a great club that I think many people would enjoy it."      
Hang on for a minute...we're trying to find some more stories you might like.
About the Contributors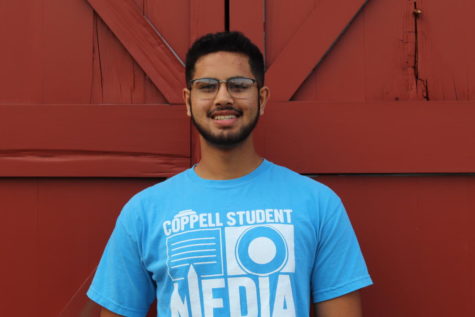 Akif Abidi, Staff Writer
Akif Abidi is a senior and a third-year staffer on The Sidekick. In his free time, he enjoys playing soccer, working out, video games, watching shows...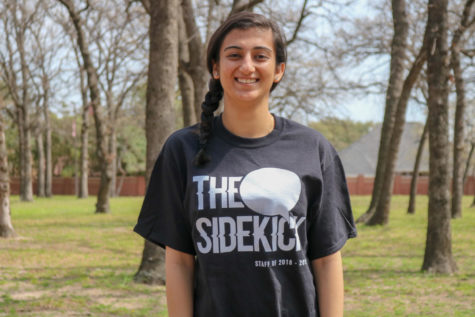 Disha Kohli, Business Manager
Disha Kohli is a senior and a second year staff photographer on The Sidekick. During her free time, she loves to read, hangout with her family and friends...