Supporting fellow students by giving the shirt off of their backs
Walking through the halls of Coppell High School, it is common to see colorful shirts with clever alliteration, such as 'Hoop Hottie' or 'Swimming Sweetie' on them. These shirts, known as supporter shirts, are a CHS tradition students and teachers proudly wear.
"In high school, and just in life in general, relationships are one of the most important things to us, and so anytime we get to show our support, it's kind of just a fun thing," CHS senior Madi Olney said. "My favorite part is wearing them on Fridays and then seeing other people wear the same shirt, and then we'll start talking like 'Hey, who's your friend?'"
While the initial point of supporter shirts was to raise money for different organizations, ranging from Lacrosse's 'CLAX Cuties' to the Respira choir's 'Respira Royalty', buying the shirts are a way of bonding, both with strangers and friends.
"Being able to wear these shirts are kind of a way to show unity, with your friends, and with other people," CHS freshman Presley Abercrombie said.
As popular as the shirts are, they have risen as a Coppell tradition in a relatively short time.
"I'm just really proud of seeing it," CHS debate coach Brian Bloss said, who graduated from CHS in 2005. "I kind of wish we had had it back when I was a student, but we didn't because we were not nearly as creative."
The shirts may act as a way of demonstrating school spirit, but for the organizations selling them, the money and attention received from the shirts is invaluable.
For example, the debate team uses the money to help pay for tournament judges and its secondary assistant coach. This results in lower competition fees for students.
About the Contributors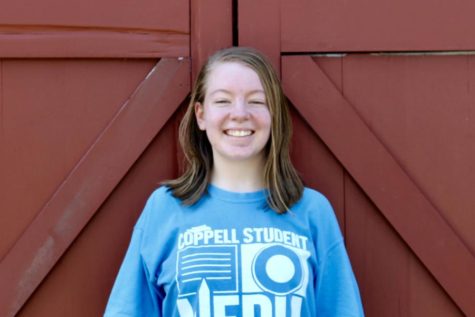 Claire Clements, Editorial Page Editor
Claire Clements is a senior and Executive Editorial Page Editor on The Sidekick. You can usually find her signing in her church, listening to Korean music...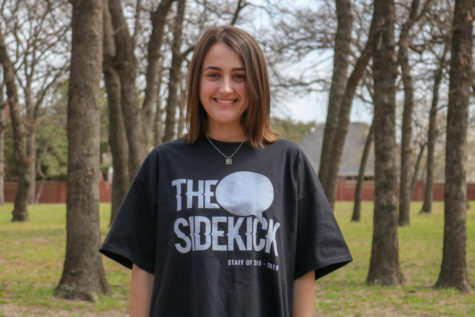 Bren Flechtner, Photography Editor
Bren Flechtner is a senior and third year staffer on The Sidekick. In her free time, she enjoys sewing, taking photos and spending time with friends...