The Last Jedi gives people a darker glimpse into the franchise
From Resistance forts being attacked by AT-M6's to inner struggles haunting both sides of the force, The Last Jedi is looking to be the most grandiose film in the Star Wars  franchise to date.
The Last Jedi is an up and coming film set in the sequel trilogy to the acclaimed franchise.
The film stars a returning cast from 2015's The Force Awakens with notable additions such as Benicio Del Toro, Kelly Marie Tran and Laura Dern.
Picking up right after The Force Awakens ended, The Last Jedi continues the story of Rey and Kylo Ren's inner struggles. They are a mere backdrop to the galactic conflict between the Resistance and The New Order.
A poster was released shortly before the trailer dropped on Oct. 9. Many eyes were drawn to the background of the poster.
"The Internet certainly noticed the way Luke is positioned on the latest poster for Last Jedi, hovering over the rest of the characters and looking vaguely menacing," Inverse writer Caitlin Busch said.
During Monday Night Football on ESPN, audiences were treated to their first glimpse of The Last Jedi earlier this month.
The trailer opens with a shot of The New Order preparing to launch an attack on a Resistance base on the planet of Crait. It is reminiscent of the assault on Hoth, which took place in The Empire Strikes Back.
Shots of Rey and Kylo are shown each with their own urgency and tone.
For a majority of the trailer, Rey is training with the long-lost Jedi prodigy, Luke Skywalker, while Kylo Ren deals with the repercussions of his many faults in the past film – one of those being his struggle between choosing the Light or the Dark Side.
When Kylo murdered his father, Han Solo, he supposedly solidified his status as a sith.
However, the trailer shows otherwise. Kylo appears to hesitate killing his mother, Leia Organa, while flying aboard his TIE Silencer.
The final shot of the trailer raises more questions than answers.
Rey, ridden with a face of anger, asks someone for guidance and direction. The camera turns to Kylo reaching his hand out to Rey.
"Judging by some clever editing, Rey might even be reaching out for some guidance from the Dark Side," ComicBook writer Joseph Schmidt said.
The Last Jedi releases on Dec. 15.
Follow Andrés @_andresbear

Hang on for a minute...we're trying to find some more stories you might like.
About the Contributors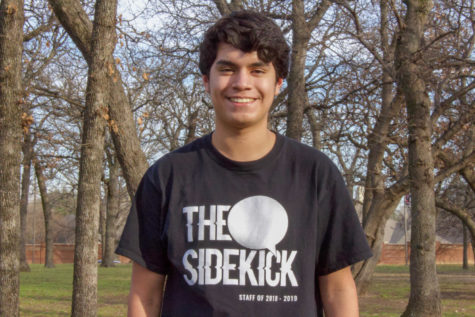 Andrés Bear, Coppell Student Media Web Producer
Andrés Bear is a junior and second year staffer on The Sidekick. He enjoys playing the acoustic guitar, writing not-so-short stories and reading in his...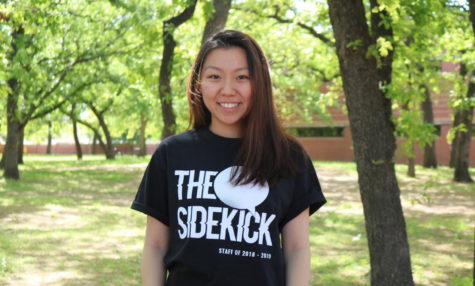 Kelly Wei, Editor-in-Chief
Kelly Wei is a senior staffer, serving her third year as Editor-in-Chief. In her free time, you can probably find her hiding out in a boba cafe with her...