Annual fall choir concert pays tribute to families through emotional performances (with video)
The risers were up and the curtains opened.
With talent running amok the choir circle, anticipation was building in the audience.
The lights dimmed and the show began.
The Coppell High School choir hosted its annual fall concert on Oct. 3
There was a combined group effort to pull the show off without a hitch. Vast amounts of practice led to a prestigious performance.
"I am very structured and have high standards for all of my students. With
that said, I never set my students up for failures," CHS choir director Bona Coogle said.
The voice of each singer was guided by the conductor.
The setlist was vast and encompassed songs with varying genres and sound, from the gleaming vocals of "Psalmo 150" by Ernani Aguiar, performed by the Mardigrals, to the precise rendition of "Poi ch'el mio foco e spento" by Gastoldi, performed by A Cappella.
There were separate boys and girls choirs performing throughout the night. Certain ensembles, such as Madrigals and Chorale, were joint efforts.
Each ensemble brought its own flavor and pazazz to the table. Most notably, the freshmen men's choir with its performance of "Charlottetown" by Foster, arr. Moore had movement and attitude that added a visual flair which the audience took quick liking to.
"It was really cool since I was able to listen and appreciate the other ensembles and the talented people in them," CHS sophomore Josie Gonzales said.
As the show went on, it began to rain outside. From the inside of the auditorium rain droplets could be heard hitting the roof. Thunder could be heard at coincidental times. Its presence perfectly complemented the touching outro.
Performed by the combined choirs, the song in question, "The Lord Bless You and Keep You" by Lutkin is in remembrance of two choir families who recently lost members of their respective families.
"Coogle plans on making this song the closing song for every performance here on out," CHS sophomore Ciera Hill said.  "Today is going to be very special for everyone. It's not only the first performance of the new school year but also Coogle's debut night as the new director. Not to mention the start of a new tradition."
Follow Andrés @_andresbear

Hang on for a minute...we're trying to find some more stories you might like.
About the Contributors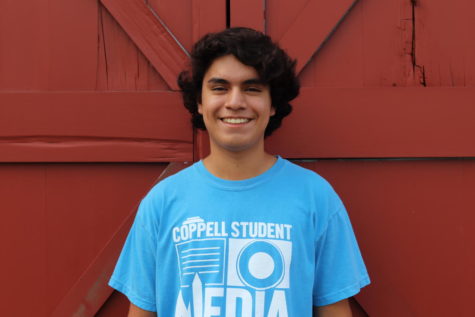 Andrés Bear, Coppell Student Media Web Producer
Andrés Bear is a senior and third year staffer on The Sidekick. He enjoys playing the acoustic guitar, writing and reading in his free time. With comments...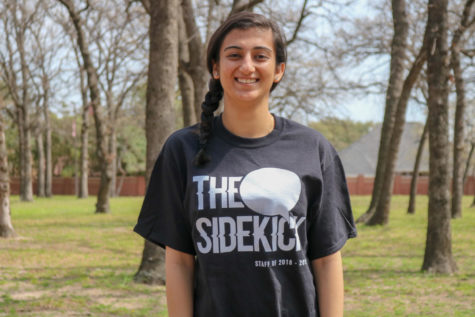 Disha Kohli, Business Manager
Disha Kohli is a senior and a second year staff photographer on The Sidekick. During her free time, she loves to read, hangout with her family and friends...