9/11 Movies For the Younger Generation
September 11, 2001.
Almost everyone who was alive on that day remembers exactly what they were doing the moment they found out that there had been a terrorist attack on their nation.
But as years pass, the younger generation who were either too young at the time to remember the horrific event or were not born at all find it difficult to connect with what occurred.
In order to allow the younger generation to understand the tragedy, many schools spend part of the day on September 11 each year reminiscing about the strike against our nation. However, wouldn't these children understand it better if they were able to immerse themselves fully in the experience?
This can be accomplished through a movie screen.
"Watching … [movies about 9/11] will help [younger generations] learn what happened on that day," Coppell High School history teacher Brian Hussey said.
Below are four important movies that will help people understand what happened on September 11, 2001, why it happened, and how it affected everyone in the country; each of these movies takes a different angle on the tragic story.
Four Lions (2010)
Four Lions is about a group of young Muslim men who formulate a plan to become suicide bombers. According to Hussey, the movie uses humor to explain what can drive someone into the "terrorist mindset," and gets the message across very effectively.
"[Four Lions] helps viewers understand what pushes someone to become an extremist," Hussey said.
9/11 (2002 documentary)
Shot from the point of view of the NYC Fire Department, this French-American documentary details exactly what happened on September 11, 2001. The film includes various firemens' personal accounts of the events. Winning an Emmy for Outstanding Non-Fiction Special and the Peabody Award, this film has clearly left its mark on the world.
Fahrenheit 9/11 (2004)
One of the more well-known films about 9/11, this documentary alludes to Ray Bradbury's novel Fahrenheit 451 with its title. The movie critically analyzes George W. Bush and his actions during the 9/11 tragedy as well as multiple other political topics, generating much political controversy.
United 93 (2006)
Filled with drama leaving viewers on the edge of their seat, this thriller outlined what happened on the flights that were hijacked on 9/11. It details the interactions between the terrorists and the passengers and how the passengers fought back.
Because the families of the passengers were in cooperation with the production of this movie, much of the information is impressively accurate.
United 93 received two Academy Award nominations, in addition to other rewards.

Hang on for a minute...we're trying to find some more stories you might like.
About the Writer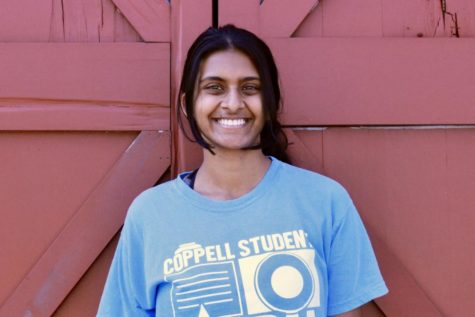 Pramika Kadari, Executive News and Enterprise Editor
Pramika Kadari is a senior and the Executive News/Enterprise Editor on The Sidekick. In her free time, she enjoys reading, writing, watching movies and...