Dress 'swap n shop' happening in Coppell this Saturday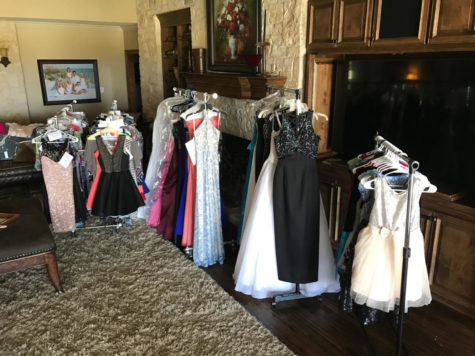 The Brandenburg family of Coppell has enlisted the help of area moms for dress donations to host a dress swap and shop, an event in which moms whose daughters have closets lined with barely worn dresses brought the formal wear to the Brandenburg family in the last week before the sale tomorrow.
These dresses will be sold and could be used for homecoming, prom, cotillions or formal banquets.
"Even though the dress is 'so last year' to your daughter, it would be new for someone else," said the creator of the event, Cristy Brandenburg, in an email asking for donations.
According to Mrs. Brandenburg, she expects dresses from several different schools and areas, so there will be a variety of dresses.
An optional door entry fee will be collected and donated to Hurricane Harvey relief, and it is suggested that shoppers bring $5-$10 for the donation.
The sale is Saturday from 10:00 a.m. to 12 p.m. at 152 Cottonwood Drive in Coppell.