Old Town Art Splash to exhibit original sculptures, provide vibrant night of arts and entertainment
This Saturday, a gallery of original sculptures will line the streets of Old Town Coppell to be showcased in the Old Town Art Splash exhibit.
The outdoor art exhibition, which occurs once every two years and is sponsored by Frost Bank, is hosted by the Coppell Arts Council. The event will feature live music by Mapleshade, as well as food and beverages for attendees to enjoy.
Organized in an effort to make public art accessible to the residents of Coppell, the Coppell Arts Council has collaborated with the City of Coppell to bring an art exhibit to life which will introduce new sculptures to the area and rotate through various pieces.
"A well-rounded city should have public art that is viewed and enjoyed by everyone," Old Town Art Splash event coordinator Janna Tidwell said. "This exhibit will allow us to determine what sculpture preferences our community has and will allow us to bring in new sculptures to keep Old Town vibrant and changing."
Attendees will also have the opportunity to meet the sculptors.
Old Town Art Splash is from 6 to 9 p.m. at the Coppell Senior and Community Center, 345 W. Bethel Rd.
Tickets are $35 for regular admission or $85 for VIP, which includes J. Macklin's appetizers. They may be purchased online at the official Coppell Arts Council website or at the event.

Hang on for a minute...we're trying to find some more stories you might like.
About the Writer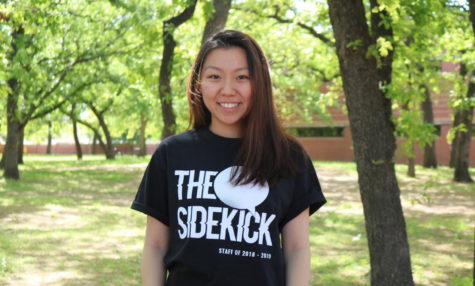 Kelly Wei, Editor-in-Chief
Kelly Wei is a senior staffer, serving her third year as Editor-in-Chief. In her free time, you can probably find her hiding out in a boba cafe with her...