Cowgirls prevail in abbreviated game with victory over Skyline to remain atop district standings
In their fifth district game, the Coppell softball team blanked the Dallas Skyline Lady Raiders, 15-0, at the Coppell ISD Baseball-Softball complex in three innings.
The Cowgirls (13-4 overall, 5-0 in District 9-6A) have steadily compiled victories this season, with district games ending with double-digit wins and this game against the Raiders (5-10 overall, 0-3 district) did not stray from the pattern.
"We were excited and ready, we just wanted to keep pushing forward to stay undefeated in district," CHS sophomore catcher Kaitlyn O'Quinn said. "The team as a whole, everyone talks and we are really close and I am most looking forward to the team chemistry."
With heavy rain during the morning, the skeptical status of the game did not manage to through the Cowgirls off their game.
"We didn't know if we were going to play the game today because it was raining but we got the text [at 2:30 p.m.] and we were happy to get the game in tonight. Everybody came ready to play, ready to go and we played well," CHS senior utility player Sami Thomas said.
The second inning saw the Cowgirls plate 11 runs, including a home run from Thomas.
"To some extent for us it is important to not expect to win because we won't play as well," Thomas said. "We have to come out every game like we have to fight in order to win and I think that's really important."
As the game wore on, the Cowgirls only allowed the Raiders one hit while the Cowgirls had six hits with 14 runs.
"[The game] went too fast, I didn't want it to go real fast and have some extra innings to pitch," Coppell coach Mike Dyson said.
As the girls have had a dominating streak, Dyson hopes for the girls to slow down the game and just enjoy it.
"These girls are playing better and getting up to a better level and having more confidence," Dyson said. "You see them have more confidence and walk on the field knowing that they can play ball well and that's a big deal."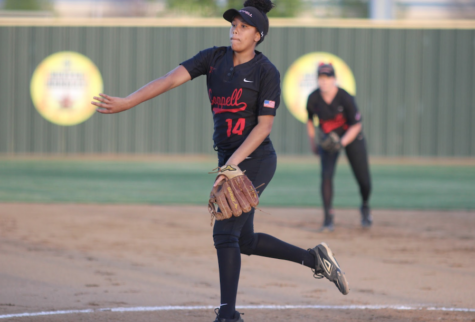 About the Contributors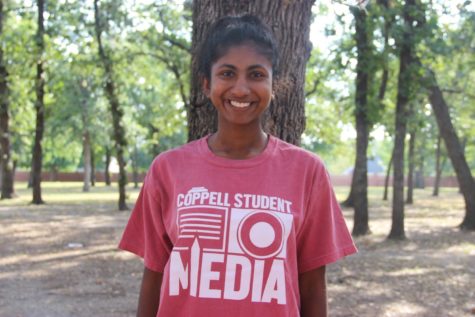 Tanya Raghu, Enterprise Editor
Tanya Raghu is a senior and third year staffer on The Sidekick. In her free time, she enjoys spending time with friends and family, watching movies and...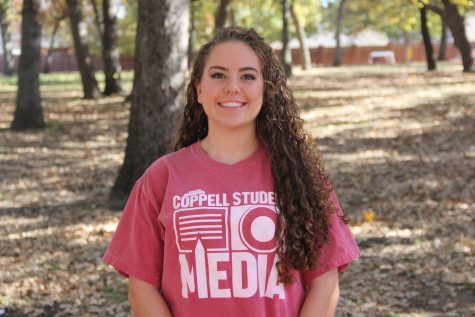 Hannah Tucker, Staff Photographer
Hannah is a sophomore at Coppell High School and is a first year photographer for The Sidekick newspaper. She is a second year member of the Coppell Color...