Q&A: VanderSchee discusses teaching career, life at CHS (with video)
When Coppell High School students hear the words "blue shirt" and "khakis", they are instantly reminded of CHS International Baccalaureate (IB) teacher Ian VanderSchee, known for his daily outfit and relaxed teaching style. Recently, The Sidekick sat down with him to discuss his teaching career.
How did you know that you wanted to be a teacher?
I kind of had an idea in high school because I kept helping other people with math and working with people during lunch. I also was a piano teacher while I was going through high school. When I was in college, I thought I wanted to be an accountant and after spending a summer in an accounting office, I realized that I really should pursue my passion for teaching.
If you were not a teacher, what would you be?
I like music so I would probably pursue something that has to do with piano playing, either at a church, or at a hotel, or something like that where I could play for tips.
What is your favorite memory of teaching here at CHS?
My favorite memory was the first time I got invited to the top 5 percent banquet that's held here in the district. So, that was a real honor for me to be recognized by one of my students during my first year here.
How has it been working in the IB program?
It has been fantastic. I'm very lucky to work with such a group of intelligent and mature students. Not only teaching them the mathematics that I'm required to but also working towards preparing them for college life that comes after high school.
How would you describe your class and your relationship with your students?
My class is very relaxed. Very early on, there is an understanding and a mutual respect that allows me to give them the freedom to work on other things if they've finished with my work. It allows me to give them the freedom to sit outside in the hallway, work on college applications. They're very busy people and I appreciate that and so, because of that mutual respect, it's easier for us to work together to get an understanding of they have other things they need to get done and I'm willing to give them the time to do that.
What do you think are your greatest accomplishments this year?
A lot of my accomplishments have happened over the past year. I was [math] department chair for the past three years, but this year, I focused on seeing what is out there, what new challenges are out there for me as a math teacher. So, I became flipped classroom certified about four years ago. I've spoken at Allen November's conferences for a couple of years. This year I became what's called an 'Apple teacher' and I'm also an ambassador for the Global Math Project that's taking place in 2017.
Course registration is currently going on. Do you have any advice for incoming students?
Make sure that you do plenty of research of all of the programs that CHS has because we have a vast variety of programs that appeal to all different passions, all different interests. Each student needs to figure out what is the best fit for him or her and pursue that. There are other course requirements for graduation even if they don't fall in line with those passions, but they are still requirements. So, I recommend that a student does as much to do with their passions but don't neglect the other requirements that you need to graduate."
About the Contributors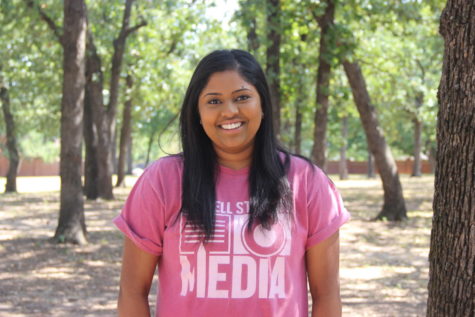 Sruthi Boppuri, Communications Manager
Sruthi Boppuri is a senior and the Communications Manager for The Sidekick. She is interested in art, movies & television, and visiting new places....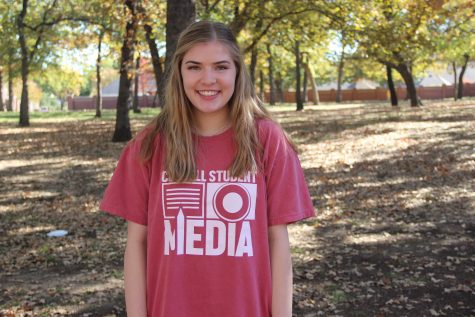 Amanda Hair, Sports Photography Editor
Amanda Hair is a senior at Coppell High School, this being her final year on The Sidekick and her first year as the Sports Photography Editor. She is also...