More than a binge: Netflix astonishing growth provides new opportunities, connections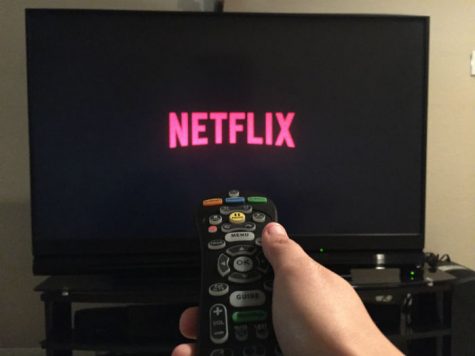 It shouldn't be too much of a surprise when Netflix reported 75 million viewers at the start of 2016 alone. However, the growth of the television and movie streaming program has made within the past five years – over 55 million subscribers – may come as a shock to those enthralled in their nightly binge.
The $6.78 billion made last year has been put to good use. Investing $5 billion in over 100 original series, movies and short films, Netflix has been providing its audiences content we didn't know we wanted. From quarter one in 2015 to quarter one in 2016, over 20 million subscribers have joined, putting its United States number above 85 million.
"In 2017, we intend to release over 1,000 hours of premium original programming, up from over 600 hours this year," Netflix analyst Thomas Ruetgers told CNBC.
In 2010, Netflix was reserved for the few people who found it necessary and may have found the prices of cable not worth the lost time unable to enjoy more than 2,000 channels. Users have been reported to avoid 160 hours of advertisements per year and the 86.7 million subscribers reported  from October 2016 spend 10 billion hours a month binge watching their favorite shows.
"Because it has so many options, even older series, it allows teenagers to watch them and connect with other people who enjoy the same things," Coppell High School senior Rhea Tibrewal said.
Similar to other students at CHS, Tibrewal has made a nightly Netflix session a part of her routine.
Today, as many view the service as a necessity, customers and producers alike utilize Netflix as a creative outlet, full of opportunities to make something that the primary cable networks may not think to pick up.
"Series like "Stranger Things", "The OA" are both produced and owned by Netflix, represent the content that will distinguish Netflix, thanks to appeal in multiple demographics," the company said.
NBC, ABC and CBS have all made their fair share of crime series, political dramas and adult cartoons, but the list of Netflix original series have ranged from almost any genre that comes to mind.
With the variety of series and movies ranging from hits such as the comedy "Unbreakable Kimmy Schmidt", crime documentary "Making a Murderer" , historical drama "The Crown" and a long list of comedians having their content featured on the site, the refreshing selection has made the streaming giant a network viewers and creators can take comfort in.
"Distribution is completely changing," AP Human Geography teacher Andrew Patterson said. "Networks like these are rewriting the platform of independent film making because of things like Netflix."
Patterson has also produced, written and directed three full length films.
"People who are not burdened by waiting for a follow through by a group of three networks have so much more opportunity for a door to be opened," Patterson said.
In the upcoming year, we can only imagine how this mainstream website will provide viewers with non-mainstream content and which opportunities creators might find.
Here are five from the list of most anticipated original series premiering in 2017.
"Lemony Snicket's A Series of Unfortunate Events" (Jan. 13): This eight episode series, based on the best-selling book series by Lemony Snicket, follows the story of the newly orphaned Baudelaire children and their attempt to escape the conniving Count Olaf (Neil Patrick Harris).
"Marvel's Iron Fist" (March 17): Another sequel to Marvel/Netflix's series "Jessica Jones" and "Luke Cage", this last installment before all three come together in Marvel's "The Defenders", this 13 episode series takes you through the journey of billionaire Danny Rand (Flinn Jones) after returning to New York City and becoming vigilante for his home with his Iron Fist.
"Bill Nye Saves the World" (Spring 2017): A 13 episode talk show with the man best known as "The Science Guy", this series will be similar to his original series that ended on PBS in 1998, in how scientific point of view will take viewers through myths and experiments and bring nostalgia for the viewers who grew up with him on a TV in their elementary school classrooms.
"Atypical" (TBA): This comedy drama series created by Robia Rashid ("How I Met Your Mother," "The Goldbergs") follows the story of an 18-year-old boy and his journey with autism and how his family will struggle to let him grow up and find independence.
"13 Reasons Why" (TBA): With Selena Gomez as the executive for the series that is based off the best selling book by Jay Asher will put the story of how a boy who receives a shoebox filled with cassette tapes from his high school crush who had recently committed suicide and he works to uncover the "13 Reasons Why".
Click here to see series and movies from all networks being added and removed in January.
Leave a Comment
About the Contributors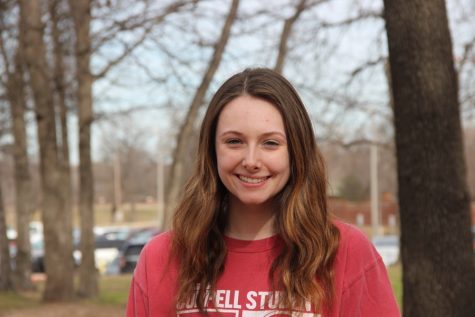 Kathryn Rudd, Entertainment Editor
Kathryn Rudd is a junior and a second year member for The Sidekick newspaper. When she is not working for The Sidekick, she can be found working at...