Back to basics, offensive execution come through for Cowgirls win
Read and repeat. After only three possessions in the first half, the Coppell Cowgirls basketball team soon realized the Forney Lady Jackrabbits' blind spot, and looked for the inside block shot for the rest of the night, taking the victory, 56-29.

Despite Forney's full court press, the Cowgirls' steady progression up the court gave Coppell (9-6) the advantage against a fast paced, passive offense by the Lady Jackrabbits (7-5). Senior point guards Emma Johnson and Rachel Crutchfield made decisive passes and selfless assists that gave the Cowgirls the ability to get the shots off the backboard from senior forward Chidera Nwaiwu and junior forward Rachel Okereke.

"Everything our offense is is that 'attack' mentality," Coppell coach Kristen Davis said. "Our drives, our transitions, everything had the energy we needed to push towards the basket."

In comparison to the first half, the Lady Jackrabbits were more aggressive in their defense going into to the second. However,  rebounding in the second quarter by Okereke and senior shooting guard Abby Johnson kept them with a comfortable lead. Forney never managed to get closer than eight points after the second quarter and Coppell even made a 22 point gap in the middle of the third quarter, 39-17.  

"The expectation tonight was to play well," Davis said. "It's hard to stimulate game play in practice so once we felt comfortable it was great that we could just play. What we've learned as a program is that we like to play up tempo, so going in the fourth quarter that's when we have that energy because we're doing that thing that we love to do."
Consistently moving the ball around the perimeter of the court and finding the perfect window of attack kept Coppell from rushing its offense. Taking their time until the very last second, Emma Johnson sealed the noble victory with a 3-point basket at the buzzer.
"We really played as a team and play to our individual strengths every time," Abby Johnson said. "Our goal is to not always be on our man, and our spacing and teamwork really let us play where we need to be."
The Cowgirls play Friday at 7:30 p.m. at Lake Highlands High School.

Hang on for a minute...we're trying to find some more stories you might like.
About the Contributors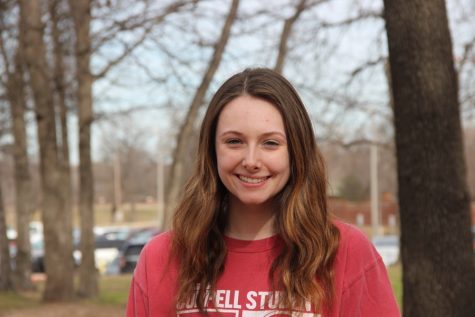 Kathryn Rudd, Entertainment Editor
Kathryn Rudd is a junior and a second year member for The Sidekick newspaper. When she is not working for The Sidekick, she can be found working at...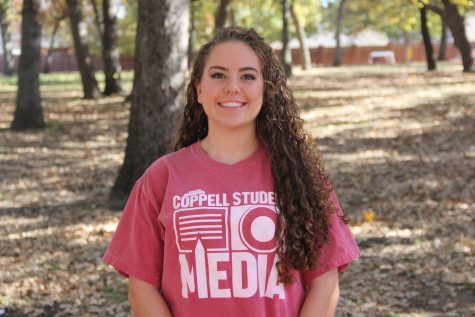 Hannah Tucker, Staff Photographer
Hannah is a sophomore at Coppell High School and is a first year photographer for The Sidekick newspaper. She is a second year member of the Coppell Color...