Pharmacy internship proves to be good medicine for Varghese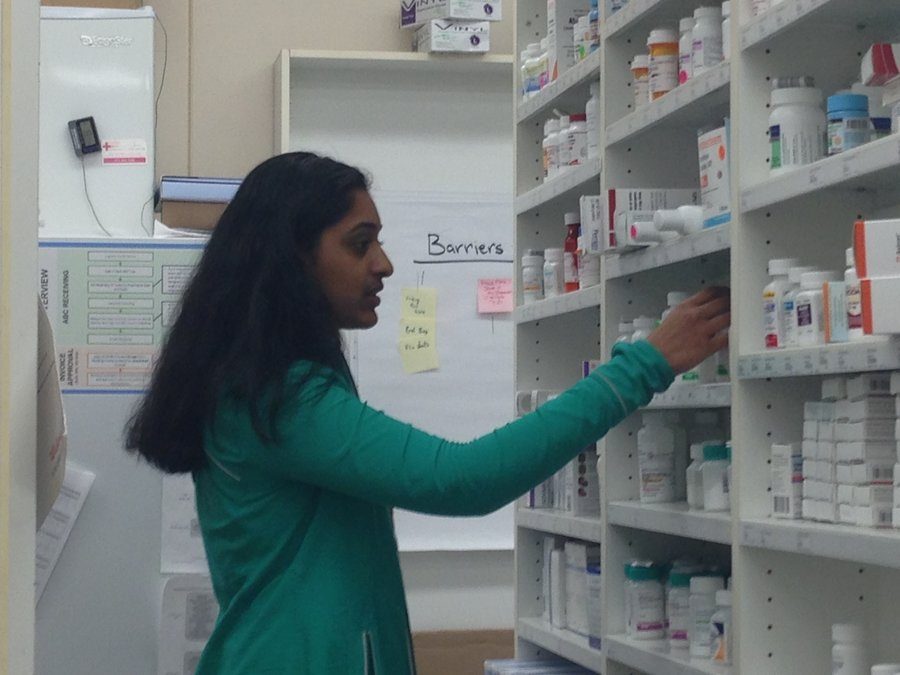 A typical day after school for a student does not consist of filling out prescriptions and taking blood pressure, but for Coppell High School junior Carol Varghese it is her weekly norm.
Last month, Varghese started an internship opportunity at the local Walgreens here in Coppell.
The ideal career industry she wants to work in is either pharmaceuticals or healthcare administration. This internship puts her on the right track to dip her toes into what her future could possibly be like.
The medical industry first sparked her interest when she took chemistry as a sophomore.
"I was excited that I actually liked a science class," Varghese said. "I was never really interested in going to med school and becoming a doctor, but as I looked into pharmacy it seemed like something I could try out and enjoy."
Throughout high school, Varghese has been in the Public Services endorsement and took health classes her freshman and sophomore year, which were stepping stones into what the future could hold for her.
Over the summer while researching about colleges and scholarships, Varghese stumbled upon a Walgreen's shadowing pharmacy opportunity.
"I thought that this internship would give me good insight into what the day to day activities that a pharmacist does," Varghese said. "This is really important to me because I've been starting to plan out my future."
Every Tuesday after school, Varghese heads to the Walgreens on Parkway Boulevard and begins her weekly process of shadowing. Filling out prescriptions and helping patrons are the general duties she has. Although Varghese started this internship last month, she has learned and grown immensely.
"It's crazy that just one internship can have such a big impact on the direction that I want to go in for the future," Varghese said.
By the time Varghese gets to Walgreens after school, it can be busy because of rush hour.
"Now that it's flu season, parents will come in with their kids for flu shots. [The work conditions] sound pretty crazy but the environment at Walgreens is so friendly," Varghese said.
Although she only started the internship at the end of September, her mentor pharmacist has seen immense growth and potential in her.
"Carol has been interning a short few weeks but I can't believe the growth and passion I've seen through her," Dr. Mary Jo Treadway said  "It shows a lot about her character and how hard she works."
It is important, especially in medicine, to be able to have a hands-on learning experience.
"Shadowing is a great stepping stone for what Carol wants to be when she gets older," Dr. Treadway said. "It's a smart choice and she has learned so much that she can apply to her future endeavors."
A normal day at of interning at Walgreens keeps her busy the entire time.
"In general, I have been always on my feet while interning. I've observed how pharmacists fill out the prescriptions that the doctor's fax to them," Varghese said. "The phone is constantly ringing and there usually always patients waiting out front."
Her family has seen her passion for the medical field shine through her efforts in this internship.
"I was very excited for her because this is a great opportunity for her to learn more about what pharmacists do on a daily basis," sister Ann Varghese said.
The internship has taught her how to be a leader, how to cooperate and how to collaboratively work and accomplish a set goal.
"I didn't realize that Carol would learn so much just through one internship," mother Shyni Varghese said.  "I am very proud of her and I cannot wait to see where this takes her in the future."
Along with her family, her friends have seen her grow through this internship.
"After seeing her interning as a pharmacist at Walgreens she has transformed into a more sophisticated and committed student than ever before," CHS junior Cristina Gomez said. "I am incredibly proud of her hard work and hope that she continues her new attitude to her studies."
This internship has given her reassurance that the medical field is meant for her.
"The medical industry is already competitive as is, so I know that getting an internship under my belt is imperative towards my success," Varghese said.
Varghese hopes to continue a successful path in medicine and keep on learning new skills to fulfill her aspirations of a career in the medical field.
About the Writer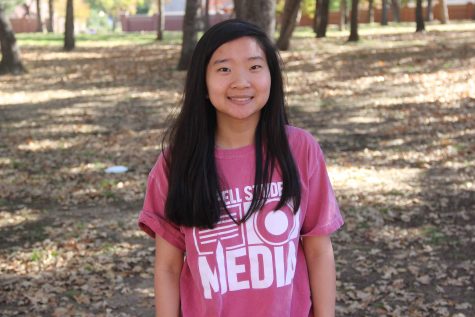 Gracie Blackwell, Business Manager, Social Media Manager
Gracie is a senior and third year staffer for The Sidekick newspaper. In her free time, she enjoys hanging out with friends, watching movies and traveling. With...