HB2 Bill reignites thin line between politics and music
April 28, 2016
"Blackout weaves its way through the city."
That's a line that Pearl Jam lead singer Eddie Vedder belted out numerous times during the band's 2003 world tour, as Vedder protested the presidency of George W. Bush. Now over 10 years later, Pearl Jam, along with numerous other bands have decided that the blackout will weave its way through North Carolina, where they have joined forces with acts such as Bruce Springsteen and Ringo Starr in cancelling their upcoming North Carolina concerts as a protest to the state's controversial new HB2 "Bathroom Bill".  
The HB2 bill was just recently passed in the state. While there are other states that have laws with some similarities, North Carolina's bill is the most extreme measure that any state has taken.
The bill is the only one in the country that says that you must use the bathroom for the gender that is on your birth certificate, even if you have identified as a different gender for years. The bill also sets statewide non-discrimination policies for employment and service in public accommodations, but those protections do not include those in the LGBT community. North Carolina already allowed businesses to fire people simply for being gay or transgender, and this bill only solidifies those businesses right.
Restrictions created by this bill do not end there. The bill prohibits cities and counties in the state from making rules that differ from state law on bathroom, discrimination, minimum wage and other labor related issues. The law also states that North Carolina residents and business can no longer file discrimination lawsuits in state courts. Discrimination lawsuits must now go through the more restrictive federal court system.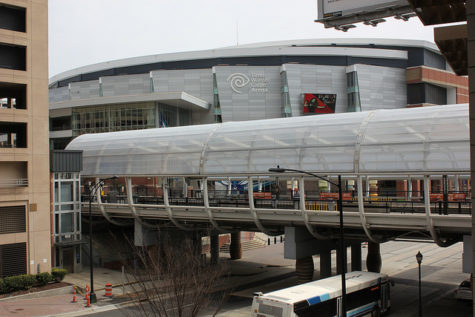 Not surprisingly, many people are strongly opposed to this discriminatory bill, and the impact is beginning to be shown across the state. The NCAA had men's basketball tournament games planned in 2017 and 2018, and the CIAA has hosted its annual basketball tournament in Charlotte since 2006 but now both say they are "monitoring the situation". There are many other corporations and influential people speaking out against the bill but the loudest outspoken voices are coming from a community that is often at the forefront of major revolutions: the music community.
We have seen it before. As the civil rights movement of the 1960s was unfolding, the rise of rock and roll was right there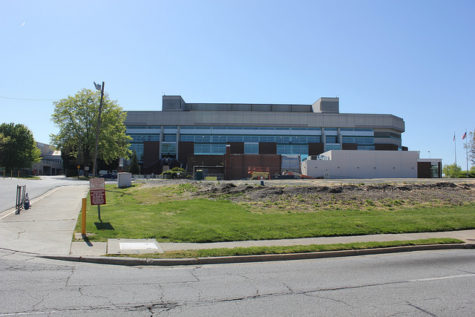 alongside it. Now that we have arrived at a time in history that mirrors many aspects of that revolutionary time, it is not surprising that musicians have played a large part in the strong opposition against the bill. The thing is, are they really doing what is best for everyone?
The list of performers boycotting North Carolina seems to grow by the day. First it was Ringo Starr, then the state really made headlines when Bruce Springsteen cancelled his Greensboro show. Now many other big name acts have followed suit, including Pearl Jam, Boston, and most recently Demi Lovato. It does not surprise me one bit that these artists are opposed to the bill and I wholeheartedly agree with their position. However, I do not believe that cancelling the shows is the right move. The line between politics and music varies depending on who you are talking to but I would say the cancellations slightly step over that line.
I am a huge Pearl Jam fan, and it is no secret that frontman Eddie Vedder has been an active voice in liberal politics throughout his career, especially during the band's Riot Act Tour in 2003. Personally, I enjoy hearing Eddie's political speeches during concerts because I almost always agree with his opinion and I think it only adds to the show. Many people disagree and say that shows should only be about the music, and that is OK. Now to say that you are also ignoring the lyrical content of at least half of Pearl Jam's songs but that is an entirely different argument. My point is, whether it is R.E.M., Pearl Jam, or Ted Nugent (though I'm not as sure about that one), I strongly believe politics have a place in music and I think protesting discriminatory laws such as HB2 are fair game for musicians and entertainers.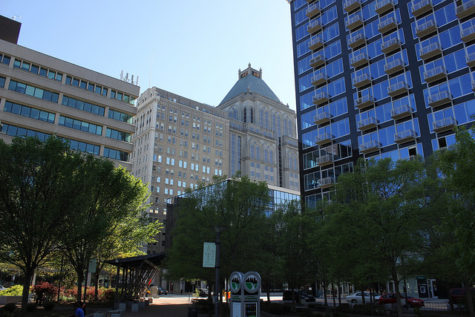 My problem is this. When Pearl Jam announced that they were cancelling their Raleigh show, I was sitting at a restaurant at about 5 p.m. in Hampton, VA, just hours before their show that night. Raleigh was the next show. It was not a week away or anything, it was less than two days. Pearl Jam, a band who has been dubbed a modern day Grateful Dead for their fans devotion to them, a band who has fans, including myself, who travel across the country every tour to see them, decides to give their fans less than two days notice that they are entirely cancelling a show.
Now who does that really punish? The lawmakers of North Carolina, or the paying fans, most of which probably agree with them, who will get refunds on their tickets but not on their flights or their hotel rooms. Many of whom had to make a difficult decision when choosing which show to attempt to get tickets for, only to find that the one show they could go to this year got cancelled with less than two days notice.
"
There is nothing like the immense power of boycotting"
— Eddie Vedder
When that announcement came hours before their Hampton show, the atmosphere around the historic Hampton Coliseum drastically changed from an excited buzz to mixed emotions of anger, disbelief and still some excitement for the show. It was definitely the weirdest energy I have felt leading up to a concert and the weird vibe remained during the first few songs of the band's set, the crowd was loving the show but there was also an obvious elephant in the room.
Vedder addressed the controversy at the encore break, saying that there is "nothing like the power of boycotting." He proceeded to apologize to fans impacted by the decision and went into detail explaining how they came to the decision to cancel as opposed to performing a benefit concert for LGBT people. He received some boos but a good amount of cheers as well and for the most part I agreed with his well worded statement on the incident. Vedder is right, there is nothing like the immense power of boycotting. What have you heard more about, Cyndi Lauper turning her show into a benefit concert or Bruce Springsteen (who also cancelled with two days notice) and Pearl Jam cancelling?
Think about all of the state's lost revenue. This is the type of action that really makes politicians reconsider. When a state loses business and money at the level that North Carolina is currently, that gets politicians attention. So hopefully this really will end up being worth it and ignite some change. But both Springsteen and Pearl Jam gave their fans two days notice. Had they given one or two weeks notice, my view would be different. But to wait so late to decide, even if it is a form of giving into peer pressure (which is what I suspect happened with Pearl Jam), it is simply not fair to powerless fans in North Carolina, many of whom probably were not even aware of the bill, and I would suspect most of those who did know about it did not support it.
We will see how this unfolds over the coming weeks and months. My hope is that these boycotts really do send a powerful enough message to create change and I hope that these artists will make it up to the fans of North Carolina. But for those who traveled, they have unfortunately burnt some bridges that may not be reparable.
Only time will tell.