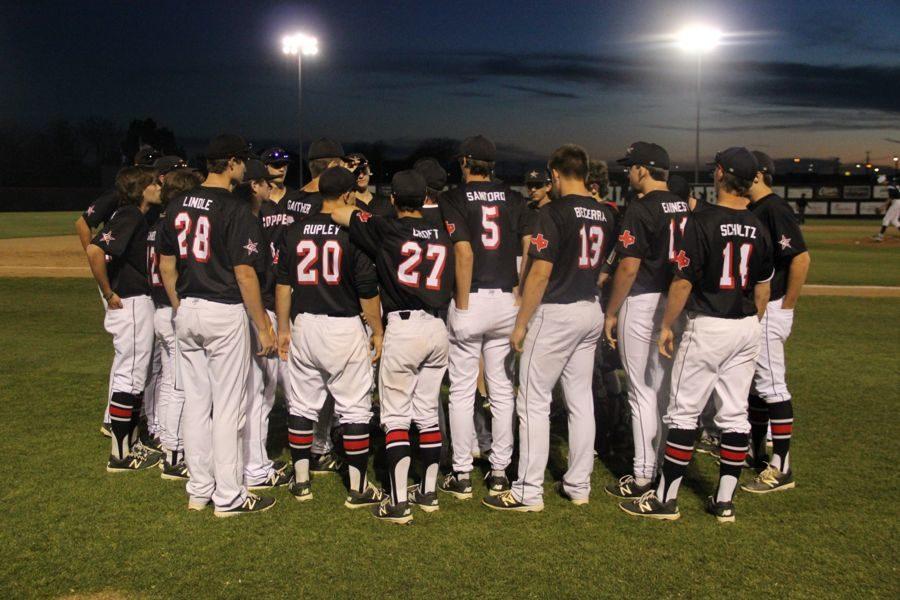 Chemistry; ingredient of a nationally top ranked team
April 15, 2016
After racking up win after win, Coppell's baseball team is acclaimed to be the nation's top ranked team for Class 6A, according to Collegiate Baseball's National High School Poll and is undefeated for this season. This can be accredited to the player's' talent, but more for the way they have come together as a team.
"This is the closest the team's ever been from the four years I've been on the baseball team, and it just shows with our record," senior pitcher Charles King said.
King entered this season as one of the top pitchers in the nation. He spoke about his ranking, but instantly shifted to the playing of his team- an example of his humility.
"[My national rank] ranges from anywhere from 15th to 25th, fluctuating between, but our class is really special and every single class has great players, and our class is no exception," King said.
Another player who has been on the team since freshman year is senior pitcher, Ray Gaither. He has played baseball since preschool and frequently plays with his team members during the summer.
"It's been crazy to watch them grow and see a bunch of the guys develop over the years. It's been fun," Gaither said.
The team, including Coppell coach Kendall Clark, is not going to let this ranking lead to overconfidence.
"This [ranking] allows them to have focus and practice with determination in the games because you can't stay number one," Clark said.
Junior pitcher John Kodros also finds this ranking nothing more than a reason to work harder.
"[The ranking] gives us confidence definitely, but at the same time we have targets on our backs because we are the team everybody wants to beat," Kodros said. "So we have to play our best ball and not lose a game."
Having coached baseball for over 25 years, Clark knows chemistry within a team when he sees it.
"They have really good chemistry, and that's something you can't manufacture." Clark said. "You either have it or you don't have it, and this group has it."