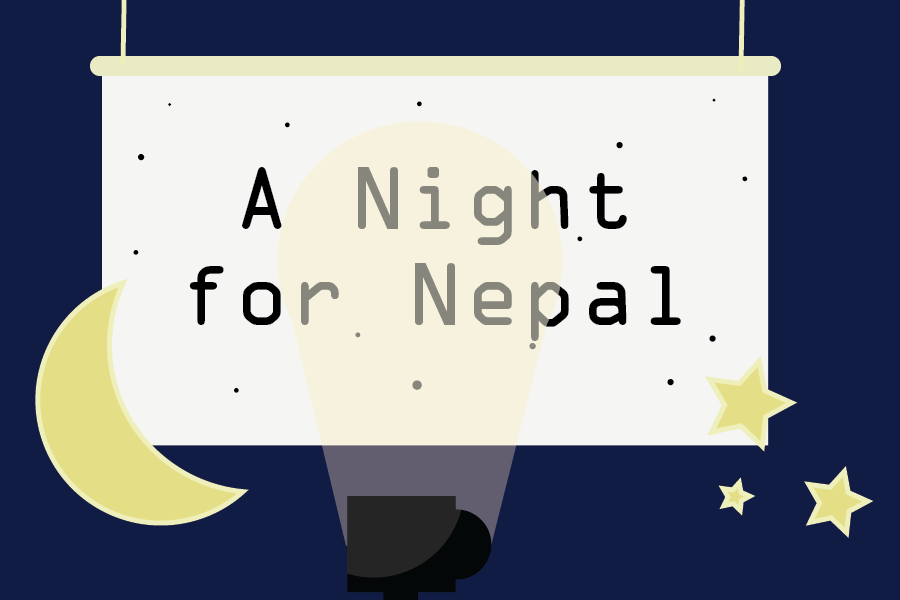 "A Night for Nepal" rebuilds schools destroyed by earthquake
April 15, 2016
In April of last year, an earthquake in Nepal shattered thousands of lives. People lost everything – their homes, their loved ones and their opportunities.
In the year since the earthquake and its aftershocks devastated the region, Nepal has been struggling to rebuild. The progress is largely helped by relief efforts, but the majority of the focus falls on necessities such as food, clean water, and housing.
Coppell High School sophomore Kritima Lamichhane was personally affected by the natural disaster. Her family left Nepal when she was 4, and most of her relatives still live there. Her grandma was almost crushed when her house collapsed, but had gone over to a neighbor's house just before the earthquake to borrow sugar.
After traveling to Nepal last summer and seeing the damage first-hand, Lamichhane wanted to do anything she could to help. In particular, she wanted to rebuild schools that had been destroyed to give children in Nepal the same opportunities we have in the United States.
"Seeing the devastation after the earthquake, I really wanted to do something," Lamichhane said. "There were so many people dead or crushed under stuff after the earthquake. It's so sad."
Her parents supported her decision, proud to have a daughter striving to help people in need.
"It's good that she's taking steps to help others, especially at such a young age," her mother Mall Lamichhane said. "We're glad to have a daughter that is so caring to people who don't have what she has here."
With her parents cheering her on, Lamichhane enlisted the help of friends she knew would care about the cause, asking CHS sophomores Abby Hymer and Kristen Lason to be co-directors. Both girls were eager to help.
"When my friend Kritima brought it up, I thought it'd be a great opportunity to be able to give back, especially to these people who are so deserving of an education but don't have the same opportunities as us," Hymer said. "Even though the earthquake was last year, there's still so much rubble. It's been hard for Nepal to recover."
Providing the children of Nepal with a safe place to learn within walking distance will make an invaluable difference.
"Giving them something as simple as an education would widen the horizons of what they can be when they grow up, how they can support their families in the future," Hymer said. "It can really flip their life around."
After a few meetings, it was decided that A Night for Nepal would host a movie night to raise money to rebuild these schools. The event, which will feature things such as a showing of Big Hero 6, food, games and raffle, will take place behind City Hall on May 7 from 6:30 to 10 p.m.
"The more people that show up, the more money we'll be able to send to Nepal," Hymer said. "We're trying to get a bounce house and huge projector screen and seat like 500 people behind City Hall. Seeing a bunch of people come together for a good cause would be incredible."
If the movie event has a positive effect on the community and the relief efforts in Nepal, this will not be the only year it occurs.
"If this event is successful, this could go on for years to come," Lamichhane said. "I want to continue the event next year, and the year after. In college, it could be something we do over the summer, or people younger than us could carry it out."
The other volunteers share her vision of A Night for Nepal continuing through the generations.
"In the future, we could include other grades," Lason said. "It could become a yearly thing that's passed down through the school grades. I hope it isn't just a one time thing, or even just the few years we are here, because this is a chance for us to truly make an impact."