Cowgirls squeak by in 1-0 win over Duncanville
As the wind blew and the sun set over the stands at Buddy Echols field, the Cowgirls soccer team (18-6 overall, 10-2 District 7-6A) was struggling to get going offensively against the Duncanville Panthers (12-7-3, 7-3-1).
But then, suddenly, senior defender Emma Jett found freshman forward Micayla Weathers with a tight pass and Weathers did what she has done easily for the Cowgirls in the latter half of the season; she put it right in the back of the net, putting Coppell up 1-0, which would stand as the final score in the Bi-District playoff game.
Even though the Cowgirls came up with the win and advance to play Allen (17-2-3) next Friday in the Region 1 Area Final, they were held to a mere one goal, unequal to the eight goals they averaged per game during the last four games of the regular season.
"I didn't think we played very well tonight," Jett said. "We were definitely off our game. We only scored one [goal] tonight and that needs to improve when we play other teams."
Even with the offensive struggles, the defense held stout, led by junior goalie Maddie Weber. Weber had multiple diving saves to preserve the Cowgirl lead especially late into the game that eventually gave her team the win.
Again, even though Coppell ended up victorious, Coppell coach Ryan Dunlevy was frustrated about his team's performance.
"We weren't executing our game plan," Dunlevy said. "We weren't doing what we normally do, and that makes it tough, especially since it's made you successful in. Overall, it was a subpar performance. We could have played much better and we're going to have to from this point forward if we want to stay in [the playoffs]."
But no matter what, the Cowgirls have another week of play ahead of them. Allen, who the Cowgirls tied 2-2 on January 4, defeated Keller Central at Buddy Echols Field right after the Cowgirls played their game.
"We can definitely learn a lot from this game," Jett said. "We need to have a better warm up and come out stronger against other teams in the future because we're going to need it in order to win."
Dunlevy also thinks that his team can learn from this game moving on.
"We're going to get back and start to look at film," Dunlevy said. "We're going to break it down and see where our weaknesses were and see if we can work on them this week and fix them before we play our next game."
Hang on for a minute...we're trying to find some more stories you might like.
About the Contributors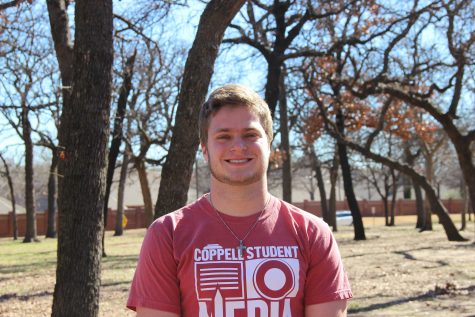 Joseph Krum, Executive Enterprise Editor
Joseph is the Executive Enterprise Editor on the Sidekick Newspaper and he also plays football for the high school. Joseph is a senior in high school...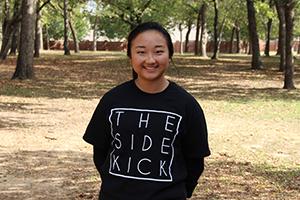 Jennifer Su, Photographer
Jennifer is a senior at CHS and a photographer for The Sidekick. In her free time, she likes to watch TV shows. Her favorites include Teen Wolf, Vampire...