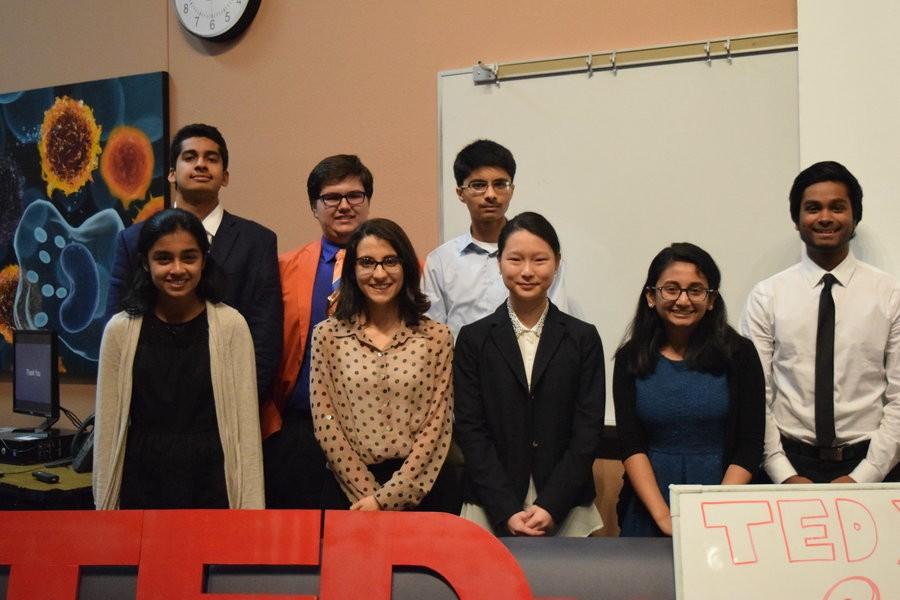 Students come together to share passions and experiences through TED Talks
A genuine TED Talk consists of sheer passion translated into words.
On February 28, Coppell High School students came together to speak about matters they feel most passionate about. From topics such as brain injury awareness to the film industry, students have been preparing their speeches over three months, sharing positivity and influence.
For speaker Jonathan Swiatocha, the most important topic was traumatic brain injury as he was a direct victim by it. Thirteen years ago, Swiatocha was hit by a drunk driver in Dallas and suffered a traumatic brain injury.
"I had hid all the pain for such a long time and eventually it all did come out and it revealed that the person I was becoming wasn't the person I really was," Swiatocha said.
During his talk, Swiatocha spoke about his near death experience and how it has impacted his future, which consisted of depression and attempted suicide.
"I found that by speaking and sharing my struggles, it has really helped me to heal," Swiatocha said. "It is not something you have to live a victim from."
Swiatocha enjoys speaking at various TEDx events and when he came across an advertisement for TEDxCoppell, he could not pass up on this event. Swiatocha hopes to inspire his audience to think positive thoughts and turn negative situations into beneficial circumstances.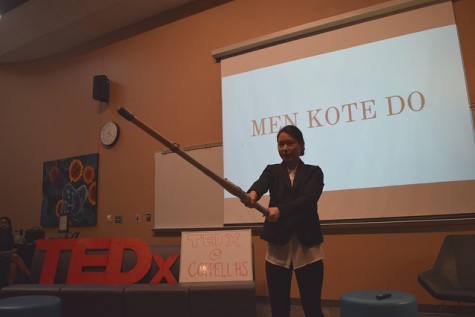 "We want to bring community members create that cohesive group by integrating community members and students," Co-Curator Chris Caussey said.
Sophomore speaker Riya Mahesh also had the same intended goal when making her TED Talk. Through her TED Talk, Mahesh made it a point to emphasize the lack of self confidence in teenagers.
"I hope that the audience will learn that it is 'OK not to be OK' and that there are something's in all of our lives that we need to change," Mahesh said.
In addition to her TED Talk at CHS this year, Mahesh spoke at a TEDxSMU last year and learned a lot about just the professional world of public speaking and what it takes to properly convey a message.
"My goal is to eventually get on the TED Global Stage and speak alongside some of the most influential people in this world," Mahesh said.
This TED talk experience has taught Mahesh to become more comfortable and further expand her comfort zone.
Many speakers that spoke have not spoken before. To help speakers feel more comfortable with their speeches, they would come in after school and practice in order to get used to presenting in front of a large group of people.
"From these conferences, I've learned that students are confident in what they believe in," Caussey said. "They want to tell stories that they're passionate about and hopefully have a positive impact."
For future TEDxCoppell events, he hopes to grow the relationship between community members and students and continue to create a positive platform for community members and students to share ideas.