"Fuller House" brings nostalgia to fans of late 80s sitcom "Full House"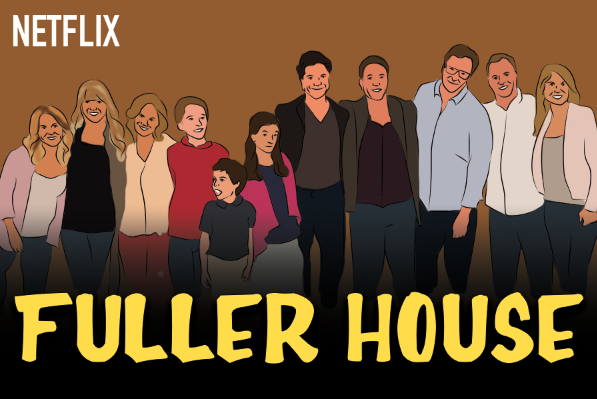 Heartwarming. Relatable. Significant. Powerful.
Those are characteristics that should be found in family TV shows, and "Full House" has every one of them. Everyone has their favorite childhood TV shows and movies that they grew up watching. "Full House" is one of those TV shows for millennials that left you wanting more and more.
The show that left fans dedicated and heartbroken because of its end has been rebooted into a Netflix original series, "Fuller House."
Netflix has previously picked up and created reboots or new shows that leave viewers satisfied. Recently, Netflix has been known for its original series' such as Marvel's "Jessica Jones", Golden Globe winning "House of Cards" and "Orange is the New Black".
Fans from all over the country have been anxiously anticipating the release of the new revival series ever since it was announced in April 2015. On the day of the first new trailer release for Fuller House, it accumulated 5.5 million views on YouTube, showing that it still holds a dedicated fan base.
"I was really excited to hear they were making a spinoff," Coppell High School sophomore Vaishnavi Danda said. "I really liked 'Full House' and couldn't wait to see 'Fuller House'. I was basically screaming inside."
"Full House" first aired in 1987, forever impacting the TV industry. "Full House" was a family sitcom about a widowed father raising his three girls, along with his brother-in-law and childhood friend, all in one house in San Francisco. The show ran for a successful eight seasons.
"I really liked 'Full House' because each episode had a moral to it and they don't make TV shows like it anymore, and just the idea of the show and what it taught me was very impactful for my life," CHS sophomore Pooja Chivukula said.
Similar to "Full House", "Fuller House" is about DJ Tanner-Fuller who is a widow raising her children with the help of her sister Stephanie and Kimmy, and her best friend from her childhood at the same house in San Francisco.
"When you grow up with a show like that, especially when I was a kid, we literally had three channels and that was one of the channels that we got to watch," CHS assistant principal Melissa Arnold said. "You feel like you're part of their family so when they come back you just get excited."
The majority of the old cast came back for the revival series, including Bob Saget (Danny Tanner), John Stamos (Uncle Jesse Katsopolis) and Dave Coulier (Joey Gladstone). Mary-Kate and Ashley Olsen, previously playing the youngest daughter of the Tanner family, Michelle, sparked controversy by deciding not to join the rest of the cast for the new installment.
"The first episode I really enjoyed because of all the original characters were there, except for Michelle of course," Danda said. "After I realized that Joey, Jesse, Danny and Becky wouldn't be regulars, I got really sad because it would've been nice for all of them to be in 'Fuller House.' I'll still watch the show because it's funny."
There are a total of 13 episodes in the first season, just enough to leave fans wanting more. It has recently been announced that Netflix has picked it up for a second season.
"I thought [Fuller House] was very cheesy but it was very nostalgic at the same time because on the first episode they brought back all the characters except for Michelle," Arnold said. "It's cool to kind of just be taken back to your childhood and the people that you saw in that first episode all the cheesy lines that we always talked about growing up."
"Fuller House" will leave fans feeling the nostalgia from back when they watched it in their days as children, filling their empty favorite TV show slot.
About the Contributors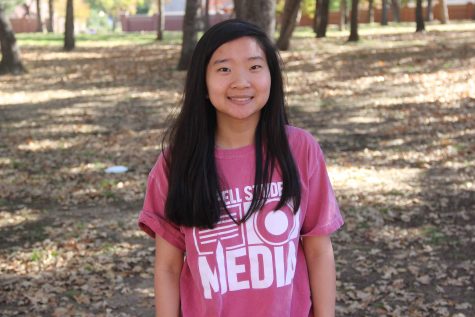 Gracie Blackwell, Business Manager, Social Media Manager
Gracie is a senior and third year staffer for The Sidekick newspaper. In her free time, she enjoys hanging out with friends, watching movies and traveling. With...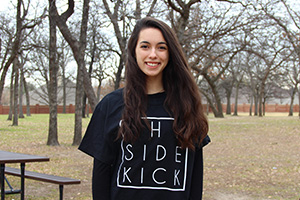 Rachel Buigas-Lopez, Editor-in-Chief
Rachel is a senior and has been on The Sidekick staff for three years; moving from graphic designer to Design Editor and now Editor-in-Chief. Academically,...