Eight holidays in March you may have never heard of
Need an excuse to celebrate? Here are eight different holidays in March you may have never heard of:
Panic Day – March 9
Ever panic at the worst possible times? Well, on this day, it is socially acceptable to find yourself in a frenzy. People are free to scream, shout and let it out. Although the origin of the day is unknown, it has been celebrated by many.
Worship of Tools Day – March 11
If you are a person who enjoys constructing things, then this holiday is perfect for you. Although the origin of this unique day is unknown, this holiday celebrates the importance of tools in our lives. Celebrate by using your favorite hardware tools or giving your loved ones a tool.
Everything You Think is Wrong Day – March 15
We have all had those days where we feel as though nothing is going right. Well, this holiday is specifically designed to commemorate these moments. On this day, you will most likely feel like everything is going wrong.
Everything You Do Is Right Day – March 16
In contrast to the previous day, this holiday is dedicated to all the good things that will happen in your life. Everything you do on this day is considered right on this unofficial holiday.
National Alien Abduction Day – March 20
Whether you believe in extraterrestrial life or not, this holiday is definitely out of this world. The origin of this holiday is unclear, but it has been said that the day was popularized through Toronto's Alien Abduction Day Festival in 2008. Some people spend this day observing the sky in hopes of finding UFOs or other signs of extraterrestrial life. However, most people celebrate by watching their favorite alien-themed movies or TV shows.
International Waffle Day – March 25
Originating in Sweden, this holiday is celebrated on the same day as the Feast of Annunciation and was also considered the start of spring in Europe. Swedish families would celebrate the two occurrences by making waffles, which quickly became a tradition. Now, the holiday is celebrated around the world where people can enjoy delicious waffles. If waffles are not your cup of tea, it also perfectly acceptable to waffle between decisions on this day.
National Doctor's Day – March 30
Originally created by Eudora Brown Almond, the first observance of this holiday was on March 30, 1933 in the city of Winder, Ga. Residents mailed out thank you letters and placed flowers on the graves of doctors who had passed away. In 1990, former President George Bush designated March 30 as National Doctor's Day. Now, people celebrate this day by thanking their physicians and honoring them.
Bunsen Burner Day- March 31
This day is perfect for chemists. If you have taken chemistry, you will most likely remember using a bunsen burner at least once. This day was created to commemorate the birth of Robert Wilhelm Eberhard von Bunsen, the inventor of the bunsen burner.
About the Contributors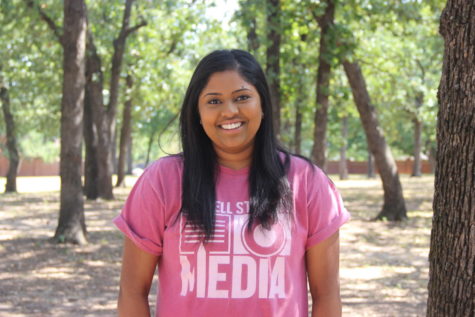 Sruthi Boppuri, Communications Manager
Sruthi Boppuri is a senior and the Communications Manager for The Sidekick. She is interested in art, movies & television, and visiting new places....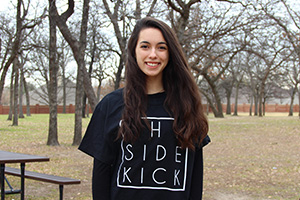 Rachel Buigas-Lopez, Editor-in-Chief
Rachel is a senior and has been on The Sidekick staff for three years; moving from graphic designer to Design Editor and now Editor-in-Chief. Academically,...