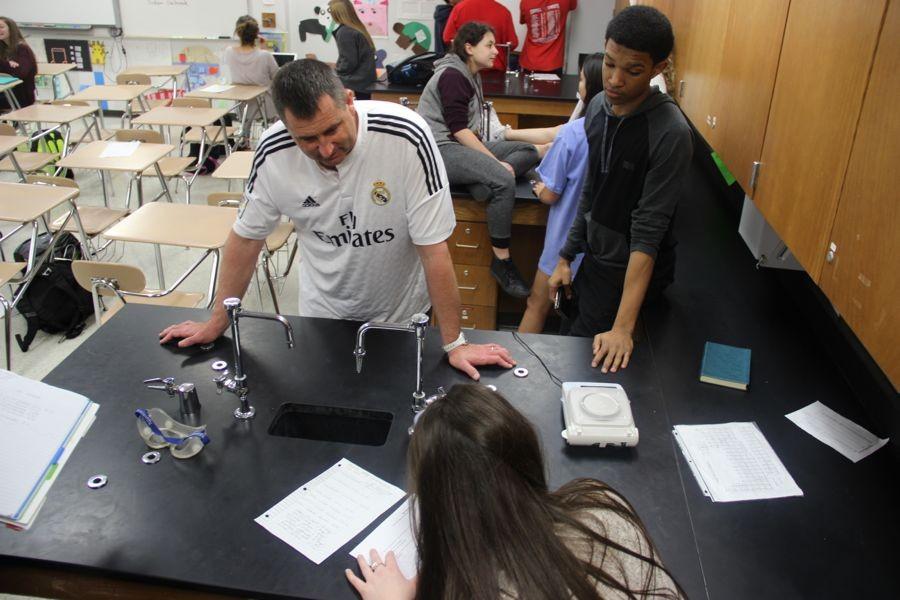 Stricker moving off the field
The late nights, the tape rewinding back showing the ball being kicked into the net by the opponent, the early mornings with clipboard and markers and pages of notes was former Coppell girls soccer coach Chris Stricker's life for 20 years.
But it all changed when, after winning the state championship, he announced that he going to retire and focus on teaching chemistry.
The Stress
Although coaching soccer was one of Sticker's passions, it was hard for him and his family as he worked long days, beginning with early mornings and ending with late nights. And with his mind always on coaching, it was hard for him to focus on other things.
"One of the things I have seen stepping out of coaching high school soccer is how much mental energy I was putting into it which is like thinking about it all day long," Stricker said. "Whether we won a big game and going over what we could have done better or whether we lost a big game and was dwelling on it and what we need to do to get better and preparing for the next opponent. And that was always on my mind, all the time and now I do not have that and it's been quite nice, it's definitely freeing,"
And with him having stepped aside from coaching, he has more time for his wife and kids, Jake, Syler, Zach, and Allie, as he can attend his son's basketball games, and is able to relax more without being exhausted from a long day.  
"He is home and not as tired, he does not have to get up at 5:30 in the morning like he had to four months out of the year," Stricker's wife, Amanda Stricker, said. "He can get up at 7 to go to school. He's able to find time to exercise a little more and he's all around healthier and happier and he's not exhausted which rubs of on the children and me."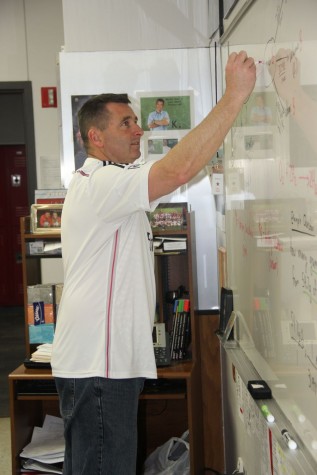 The Passion
Even though he has more time available, Stricker has left behind a part of his life as he transitions his focus from being a coach and chemistry teacher to only chemistry.
Coaching was a big part of life, and having these connections with the girls mattered because it let them become a better team. And although he left the program on a high note and chose to spend more time with his family, he still misses the aspects of coaching.
"I miss the girls tremendously and I miss the other coaches a lot, just the camaraderie; it's like being in a fraternity at the high school and stepping away from that and I do not see the guys as much, but I still see the girls in the hallway and try to encourage them as much as I can," Stricker said.
The Impact
Stricker spent 20 years of his life with the Cowgirls in order to help them improve on the field. Though most of the players, such as senior Shay Johnson who played varsity soccer under Stricker for three years, they think it was as good of a time as any for their coach to retire.
"Honestly, I think it's pretty cool," Johnson said. "That was the best time for him to leave if he was going to retire. Retiring with a national championship and state championship under your belt is one of the coolest things. So he's going out on top which is really awesome."
But with him gone, the players will not forget Stricker's coaching and his impact on their lives.
"We had a thing called CALI (which stands for for Commitment, Accountability, Love, and Integrity), and it's just like do everything for your team and family," Coppell junior Erian Brown said. "Don't really worry about what happens to you. Just work for each other."
Even though Stricker was able to leave victorious after winning his last game with the Cowgirls, it was not easy for him to leave especially with the time he had invested in this program and the Cowgirls.
"Obviously, not many coaches get to win their last game, so that was a blessing," Stricker said. "To be able to walk away and be the No. 1 team in the state, the No. 1 team in the country it was a definite blessing and a great way to leave. But I cared about those underclassmen so much, you know I mean it was hard, so it would be hard to leave no matter what. I was so invested in the program, caring about the kids and knowing them in and out that there was never going to be an easy time to leave so leaving at that time, after winning it, was probably as good as any."
But even though Stricker will no longer be coaching at the school, he is still a coach for Club Soccer, more specifically the Solar Boys, and has not yet completely retired from his passion.