A Steadfast approach to fitness
Isaiah Stanback and business partner Jared Harrison open a new fitness facility on Old Town Coppell
February 8, 2016
The 21st century is the age of personalization, and the new Steadfast Fitness & Performance location in Coppell is anything but a cookie cutter gym because of its unique workout plan for each client.
Co-owners Isaiah Stanback and Jared Harrison started this business in Flower Mound and received nothing but good feedback and reviews, and they found, as successful businesses do, it was time for expansion.
"Neither one of us had ever owned a business before," Harrison said, via text message. "But we were both willing to jump out on faith and let God take the wheel. We recognized we had both been through a lot, from Isaiah's surgeries to me being diagnosed with diabetes, God had taken care of us so far, so why wouldn't he continue?"
"
We were both willing to jump out on faith and let God take the wheel"
— Jared Harrison
In his childhood, success was not an option for Stanback, it was a necessity.
"I grew up in a rough neighborhood, where I was at, it was either you make it out or you're not going to make it," Stanback said. "A lot of guys I grew up with are either in jail or murdered unfortunately."
Stanback was brought up in the inner city central district of Seattle. Coming from an area that has produced iconic names like Jimi Hendrix and Bruce Lee, Stanback knew that he was destined to get out of  the area.
"I always knew that I was going to go pro in something, it was either go pro or I don't know," Stanback said. "The question for myself was what am I going to go pro in, a lot of guys I grew up with made it out too like Nate Robinson [basketball], Brandon Roy [basketball] and Aaron Brooks [basketball] made it out too. There was no other way."
Often people are caught up in the question marks in life, yet the ones who succeed know where they're going and take the steps necessary to achieve their goal. This is a philosophy that both Harrison and Stanback preach to their clients, not a matter of if, but how.
The signs on the front of their new location in Old Town Coppell bear the word Steadfast in enlarged font, this is no random name according to Stanback.
"I knew I wanted to do something where I could be a mentor and be a part of sports, but without dealing with the politics," Stanback said. "Obviously it had to be faith based, so going through scripture I came across the Verse 1 Corinthians 15:58 and it stood out because of the things I had been through personally, going through all the things I had to go through."
The name also includes the words fitness and performance. This is because their business aims to be more than just a place for athletes to go. Their goal is to help anyone willing to give the effort and put in the work in realizing their full athletic and social potential.
Stanback lettered in football, baseball and track during high school at Garfield High School in Seattle, and after graduating high school he was given the opportunity to become a professional baseball player but deferred the offer to attend Washington University. During college, he briefly played for the baseball team, but eventually chose to pursue football as his main focus.
He started at quarterback for the Huskies his junior and senior years, and he was drafted in the fourth round in the 2007 NFL draft by the Dallas Cowboys as a wide receiver. Throughout his five year NFL career he battled various injuries that ranged from a torn achilles to shoulder complications. Each time he was sidelined he always succeeded to regain full strength so that he could continue living out his dream of playing professional football.
After football he was looking for a way to impact lives, and he and his friend Jared Harrison decided to go into business together, neither of them having any prior experience with owning a company. They rented out a small studio in Flower Mound, with only 900 usable square feet of room to create something the two of them could be proud of.
Just three years removed from being in the NFL, Stanback and Harrison grew an idea into a brand by creating an atmosphere and environment that changes lives not just physically but spiritually through their training and Bible studies.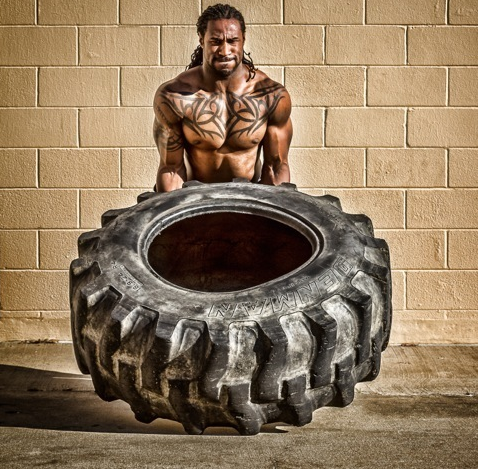 "It's always good to be able to draw back on my own experiences to help others, and between Jared and I we have enough stories to help anyone because everyone is going to go through something." Stanback said. "For that reason, our motto is 'Be Steadfast' because you need to look to the Lord and put your head down and grind it out."
What separates them from other similar businesses is that they mentor kids by simply being there for someone and being that person that they can turn to. Often adolescents feel that they are all alone yet the Steadfast family aims to be there for you throughout mental and physical transformation while having fun at the same time.
"One thing I learned playing in Seattle was that you can work hard and have fun, and also be successful," Stanback said. "That's what we want all our clients, especially our athletes, to understand."
They plan to impact not only the athletes of Coppell, but also the families. Many times at their old Flower Mound location, they had instances where they would begin to work with the middle or high school aged member of the family and in a short period of time the parents would also be training at the facility.
"Our business is not about Jared and Isaiah," Harrison said, "nor the number of people we can train, it's about the number of families and lives we can have a positive influence on."
Steadfast Performance and Fitness officially opened  in Coppell on Jan. 30. at 801 Hammond Street.
As the new year in Coppell begins to get in rhythm, Steadfast Fitness & Performance plans to start changing Coppell physically through training, and mentally through hard work and mentorship.
To contact Reid about issues or comments:
Email: [email protected]
Twitter: @reidv9