Making the right choice when it comes to joining IB program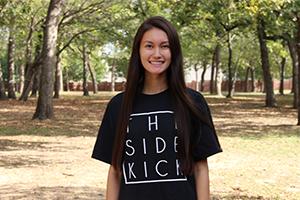 More stories from Maggie Theel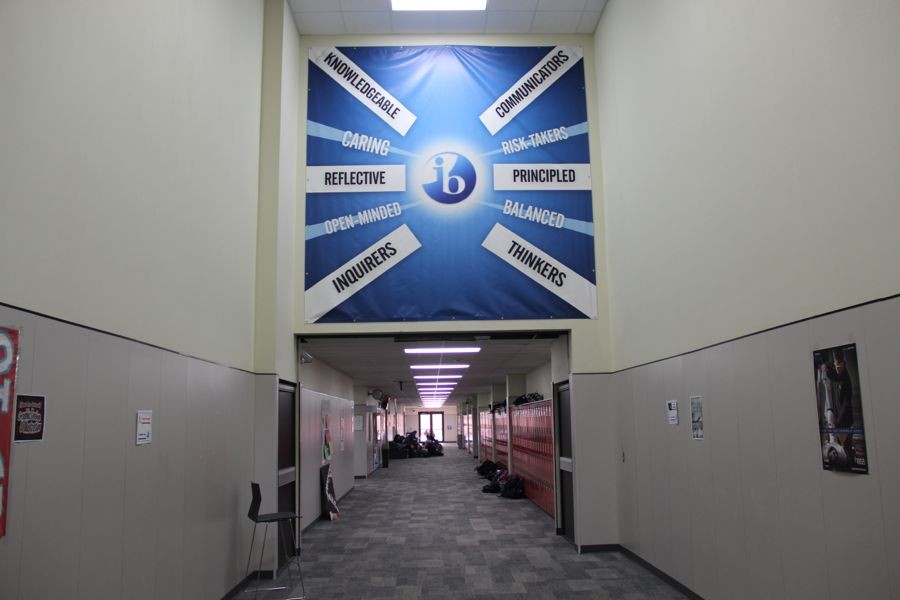 If you go to my staff profile and read my biography, you will see that I am an International Baccalaureate (IB) Diploma Candidate, yet many of you – including sophomores who are trying to decide their schedules for next year – might not know exactly what IB is.
In fact, a year ago, I barely even knew how to pronounce 'baccalaureate'.
One day in my English class, my teacher, Michael Vergien, who is also an IB English teacher, asked me if I had ever considered joining IB. His question prompted me to do a lot of research and, eventually, to enroll in the IB program.
It is only now, after an entire semester, that I have realized the IB program was a great choice for me. But somehow, Vergien had known it would be a good fit for me.
"You weren't satisfied with one answer," said Vergien, when I asked why he identified me as a potential IB student. "You didn't want to learn something and then just kind of move on from it; you asked really good questions. And that's not to say that somebody asking good questions wouldn't be a good fit for AP, but your inquisitive nature, how you didn't accept things at face value – I thought you could really have the chance to explore that in the IB program."
If you are a sophomore trying to decide your schedule for junior year, I encourage you to do some research and find out what the IB Diploma Program is and what it will entail at Coppell High School.
"[The IB program] is an advanced academic program that a student joins for the last two years of high school," CHS IB coordinator and history teacher Michael Brock said. "The program is intended to give a student a broad educational experience across six subject areas and to challenge them to do some unique tasks to develop their academic ability and to promote a full, well-rounded education."
FAQs about IB
Does IB have an insane workload?
You will have to work hard in IB, but I do not think the work is so strenuous to the point where it is unmanageable. I think the amount of homework we are assigned is pretty equal to that of students who take many AP classes.
What do colleges think of IB?
Many colleges all over the United States – and the world – have a great understanding of the extent of the rigor that the IB program provides students; but many colleges do not share this exact understanding. Every college is different, you should do some research if you have certain schools in mind to determine how participating in the IB program will affect the strength of your application and how your classes could translate to college credits.
Am I smart enough for IB?
One item that IB English teacher Michael Vergien points is that the IB learner profile says that we strive to be, not that we are. I really want to emphasize that you do not have to have straight A's to join IB. If you are willing to work hard, you will be able to get a lot out of the program.
What if I do not have classes with any of my friends?
Like I previously mentioned, you will be in classes with a lot of the same people all day. At first I was worried this would be a bad thing – what if I did not have any friends that were joining IB? However, I have ended up forming some really meaningful, close relationships with other IB students while still being able to stay really close with my friends who are not in the program.
What if I do not get the diploma at the end of all of this; will all of my hard work be for nothing?
Not every diploma candidate will receive a diploma. However, that will not negate all of the hard work you will do before you get to that point. The experiences you will gain, the opportunities for personal growth and exploration you will have and the relationships you will form with your classmates and teachers will not be lost because you fall short of the diploma.
My final advice to anyone considering joining IB is to ask yourself what you want out of your high school experience, talk to juniors and seniors who are currently in IB, talk to IB teachers, do some research about the program and then, make the decision that you believe you will be the happiest with.
"You shouldn't be afraid that the choice you make is a right or a wrong choice; the emphasis should be on making the best choice for you," Brock said. "Really think about what you want and how you want the last two years to go and then, whatever path you go on, make the most of it. Whether it's IB or not, make the most of it."
View Comments (6)
About the Contributors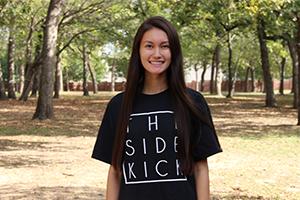 Maggie Theel, Staff Writer
Maggie Theel is 16 years old and she is a junior at Coppell High School. In addition to being a staff writer for The Sidekick, she is a diploma candidate...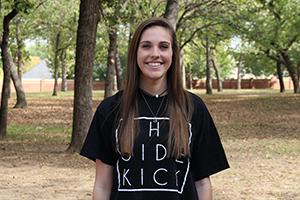 Dani Ianni, Photographer
Dani Ianni is a first year staff member on The Sidekick. She is a photographer and enjoys hanging out with her friends, shopping, and going to the beach.