Cara knows it all with new album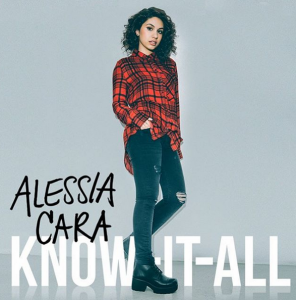 By Elena Gillis
Staff Writer
@elenamg24
Up and coming singer songwriter Alessia Cara (pronounced A-less-ee-uh Car-a) was discovered on YouTube, and has captured the attention of audiences everywhere. She stepped on to the scene in August of this year when she released her first EP, "Four Pink Walls," and has not left our minds since. She returned on Nov. 13 with the release of her first album, "Know-It-All."
"Know-It-All" reached the number nine position on the Billboard 200 list. Cara's voice captivated many, including those of great fame, such as Taylor Swift, Ellen DeGeneres and Jimmy Fallon. Though each song was better than the last, I reviewed my personal top five.
"Seventeen"
As the first song on the album, "Seventeen" is meant to make a name for Cara, and it does just that. As the song begins Cara sings a string of "oh's" unaccompanied by the music, making it clear that she is a force to be reckoned with. Right off the bat, Cara vocalizes thoughts that we have all had – daydreaming about being older and free, and then reminiscing when the time finally arrives. This lays the foundation for the early reputation Cara has built for herself as the face of the introverts.
"Here"
"Here" is arguably the song that made Cara what she has become. "Here" captures Cara's slight R&B sound, singing tales of not fitting in and sticking to her beliefs and values. Again, Cara portrays herself as the voice of wallflowers everywhere. The song is fast paced, which matches the lyrics to a T. The song depicts thoughts flying through Cara's head when she is stuck in a situation that she would rather not be in.
"I'm Yours"
Cara's strong voice once again shines in "I'm Yours," the fourth song on the album, and is also another song that originally appeared on the EP "Four Pink Walls." There is a theme that is becoming clear throughout Cara's works – each tells a tale of her life, which resembles that of any other teenager. While other artists are writing about experiences that most of us cannot relate to, Cara is setting herself apart. This specific ballad tells a tale of falling for someone after you had every intention of closing your heart up.
"Four Pink Walls"
"Four Pink Walls" was originally featured as the title track for Cara's EP, but it continues to shine just as much on "Know-It-All." It is, again, a new-sounding, coming of age track about being confined to dreaming within "four pink walls" as a child, waiting until it was time for something bigger and better. The sound of this track, however, differ from the rest. It was clear that the focus was meant to be on the music behind Cara's vocals, as opposed to her herself, though definite emphasis is placed on several lines to make a point.
"Wild Things"
"Wild Things" quickly became my favorite track on the album, as it brings the attention back to Cara's vocals. With a title like "Wild Things," the initial impression would be that the song is about rebellion, but it is about quite the opposite. The clear message is about being true to yourself, which is supported in many lyrics such as, "don't wanna hand around the in crowd, the cool kids aren't cool to me, they're not cooler than we are."
Cara's different sound and different messages intrigued me from the beginning – it is safe to say that I have become a fan of her R&B/pop sound. With "Know-It-All" as her debut album, Cara still has a long way to go in terms of building her sound up and making a name for herself, but already, I expect great things to come from her.
About the Writer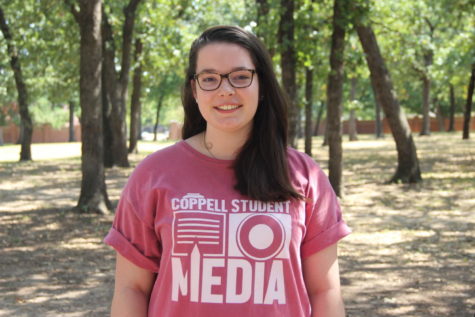 Elena Gillis, Graphic Design Editor
Elena Gillis is a senior and the graphic design editor for The Sidekick. She is an International Baccalaureate diploma candidate. She has an inexplicable...