Benton leads cross country on a new path
Many people have heard about the new cross country coach, but hardly know much about him. Coach Nick Benton has coached cross country and track for various years.
"I've been at The Colony the past five years, and a few other places in the metroplex, including, Flower Mound, and McKinney Boyd," Benton said.
"Everywhere is different," Benton said. "There are different challenges you find everyday."
Benton does a lot of things differently in contrast to the previous coach, Roxanne Farris.
"Coach Benton is very goal oriented, he has a very structured program," senior runner Taylor Bell said. "He has a certain goal he wants us to get to, which is state. Farris is more 'we're going to have fun together, we're going to run our routes'. However, state wasn't on our mind, and now it is."
Not only have the goals changed for the team, but also the training program.
"There's a PPM schedule in which on Mondays we have a long run," senior runner Laura Taylor said. "On Tuesdays it is a short PPM, so it's shorter distances but you run it at a faster pace. Then, Wednesday's is a recovery run."
Many of the students are excited with the new cross country coach, and the goals he is setting.
"I think he is a very good coach; he is going to lead us to success this season and many seasons beyond," junior runner Nathan Sims said. "I think it is great he is trying to build a program for us that'll last a really long time. I really like him, his workouts are hard, but they are leading us to success."
Although Farris will be missed, the cross country team looks to be headed towards a successful season with its new coach.

Hang on for a minute...we're trying to find some more stories you might like.
About the Writer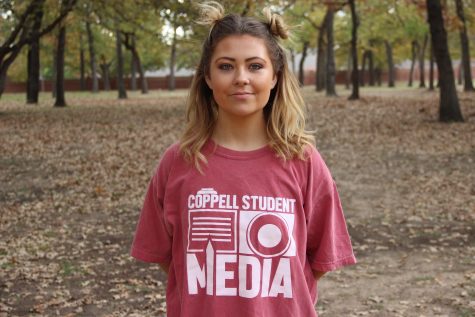 Riley Galloway, Staff Writer
Riley Galloway is a junior at Coppell High School and a first year Staff Writer for The Sidekick. Riley enjoys watching comical movies with friends and...