Return trip to Georgetown becomes reality for Cowboys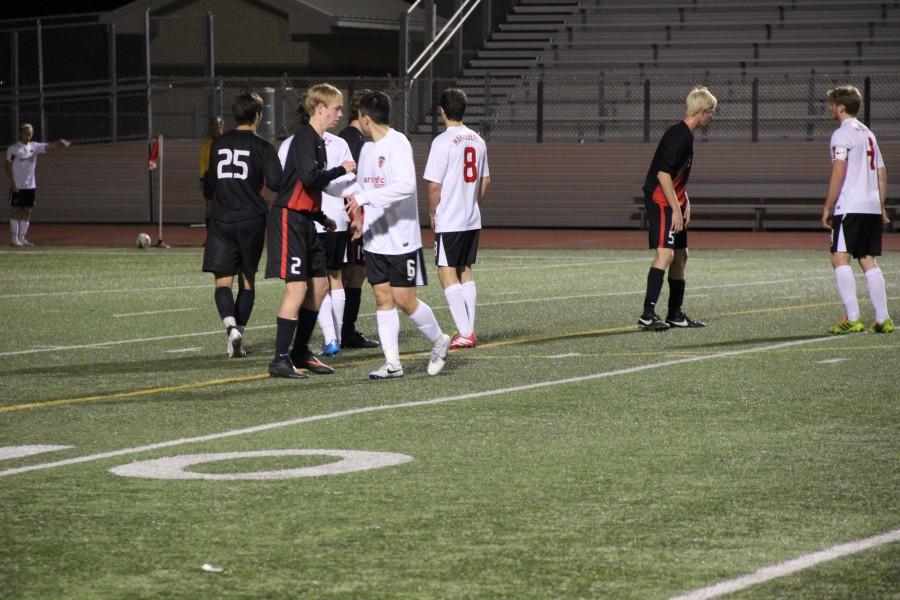 By John Loop
Sports Editor
Coppell will head back to familiar surroundings this week after defeating Flower Mound Marcus 2-0 in the regional final match on Saturday.
The Cowboys will play McKinney Boyd in the state semifinals at Birkelbach Stadium in Georgetown on Thursday at 4 p.m.
Junior forward Austin Michaelis returned after serving a one game suspension due to a red card in the regional semifinal against Duncanville to score the game's first goal in the 34th  minute. Senior defender Kellen Reid added an insurance goal in the 58th minute to seal the Cowboys' state berth.
The Coppell offense used its aggressive style to attack Marcus sophomore goalkeeper Landon Plunkett, forcing him to make nine saves on 11 shots.
Marcus, with the loss, finished the season 0-2-1 against the Cowboys. These two losses were the only two on the year for the Marauders, who were hungry for playoff revenge after last year's 1-0 defeat in the same round.