Youtubers take on different light in new movie "Camp Takota"
By Gabby Sahm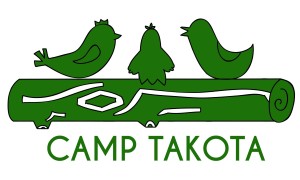 Staff Writer
There are over one billion people that visit the popular video sharing website YouTube everyday. Respectively, there are millions who have turned their YouTube account into a full blown career.
Grace Helbig, Mamrie Hart and her sister Hannah Hart are just some of the many YouTubers who have taken their YouTube careers to the next level.
In the new movie,"Camp Takota", Helbig stars as an engaged, workaholic who has grown up into a smart, wannabe author named Elise. She works in publishing by being the social media manager, who is forced to take orders from her compulsive boss Celia, played by Rachel Quaintance. After accidentally tweeting some less than sweet pictures of her boss with a client on accident, she ends up being fired. She gathers her things to return home to her fiancé Jeff, played by YouTube singer Chester See, only to find more disappointments.
She finds him cheating on her, and with little remorse, dumps him. Down on her luck, she decides to have a night to herself back at her old place. She finds herself calling her old camp counselor Sally, played by Sally Meister, who she had run into earlier that morning. She hesitantly agrees to be a camp counselor at her old summer camp, Camp Takota, and that is where madness begins.
"Camp Takota" is very well written and a fresh twist to others movies related to summer camps. While the story can get cheesy at points, the overall aspect is very nice. Helbig is great at being able to portray many different emotions, which is exactly what this movie needed.
Both the Hart sister's bring great comedy to the film. I happen to love funny puns and jokes that just put a smile on anyone's face, and they deliver loads of them. Also, Mamire does a good job of portray the crazy, overly organized counselor that likes to control everything everyone does. She does not over do it, and that made the movie more relatable.
Overall "Camp Takota" is a must see movie, that will have everybody laughing.  Seeing YouTubers in this kind of light is very cool for someone like me, because I have followed their Youtube channels for years now. Although, the movie is only available online, but you still get a the feeling of the YouTuber's acting as if they were on a big screen. It is also nice to see that even though they are actors playing out a script, they did not change their humor or jokes. Everything that they said or did in the film is what they would have done on their channels, and that is something everyone will enjoy watching.