Redefining identity through mehndi
Despite being raised in a traditional South Asian Muslim household, I forced myself to assimilate to societal norms. In a four letter term, I was the epitome of an ABCD (American-Born Confused Desi). 
Spicy tomato curry and rice was at the bottom of my breakfast picks. My scalp internally wept each week following my mother's routine of drenching scorching hot coconut oil in my hair. Making the biennial visit to India was not nearly close to the top of my lengthy bucket list of dream vacations, especially considering the limited and uncomfortable clothing options I had the option of wearing. Foreign food, uncomfortable clothing and concoctions deemed as hair remedies were familiar to me from birth, but I refused to appreciate them.
However, one aspect of my heritage faintly lingered from the years of my childhood to my young adult self in the best of ways. 
Mehndi. 
Mehndi, better known as henna, is a form of body art which has roots in South Asian, Middle Eastern and African cultures. Anciently used for medicinal properties, the paste made from powdered leaves of the henna plant is now often reserved for special occasions, such as religious celebrations, weddings and other cultural festivities. 
The practice of culture is not monolithic, there is no "right" way to practice it. One can choose to reject or embrace it, and while there is no right path, I chose to follow the latter. My decision to embrace my culture stemmed from mehndi. 
As a child, rejecting uncommon aspects of my culture came easy. 
Yet, rejecting mehndi was never an option.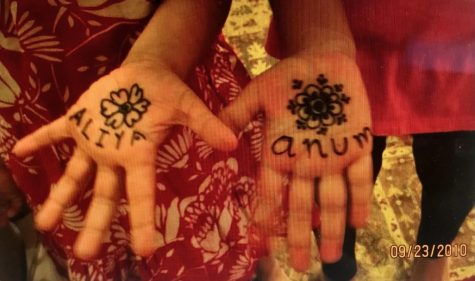 Beginning from memories of my aunt using mehndi to write my name on the palms of my hands as a toddler, I grew up with its potent scent fueling my creative ambitions. At 6 years old, I bought a composition notebook, outlined sketches of my hand on pages, and practiced various designs on every one of those pages. Every year on Chand Raat (the night before Eid), my cousins and I would patiently wait in turns for our aunts to decorate our hands with designs found on Pinterest. Every wedding I would attend, a mehndi artist would station themselves in a single spot for hours, quickly applying intricate patterns in mere minutes for each person attending, with everyone watching in awe. 
As I slowly matured to appreciate the significance of mehndi in my life, I began to acknowledge other pieces of my heritage. The art of mehndi was not just a silly temporary tattoo, it held meaning, value and significance in regards to my identity.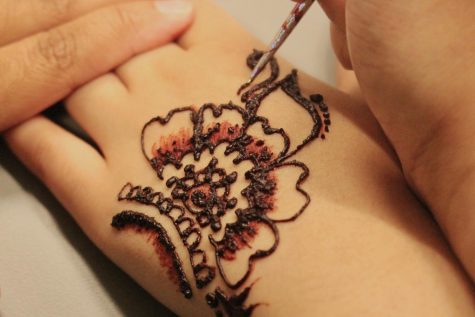 In some whimsical form, every line, dot, leaf, mandala and floret pieced together in flowing patterns simultaneously drew a vibrant connection between myself and my heritage. 
I began to enjoy eating the food in my fridge over takeout. Cafeteria Uncrustables finally seemed less appealing over my mother's handmade samosas. Though I still despise my now monthly hair oiling sessions, I happily began to wear scratchy, but colorful, bedazzled gowns over jeans and a sweatshirt.
As I grew to value and hold mehndi to a higher regard, I saw myself recognizing the richness of my heritage and appreciating the thousands year old culture that I once rejected, but now embrace with open arms.
Follow Aliya (@aliyafza) and @CHSCampusNews on Twitter.