Student of the Week: Koranne paving the way
Guiding a smoother transition into the new theater environment
Whenever Coppell High School sophomore Drama Club CHS9 Liaison Komal Koranne walks into a room, it is likely she is approached by many due to her ever-present affability. Koranne is an avid member of the theater community and  pursues her leadership position with spirit and reliability as she ensures freshman theater members feel at home in a new program.
What does the position of CHS9 liaison consist of?
We bridge the gap between CHS9 and Coppell High School [theater] and make sure the communication and consistency between the two remains stable. It is to help the freshmen get more situated in theater at the high school. 
What were your motives in running for the CHS9 liaison officer position?
I wanted to be more involved with the theater program [at CHS], and our former drama club director, [Karen Ruth], thought it would be a good fit for me. She thought it would be suitable for me because I enjoy talking and interacting with people, and I give out a warm and welcoming presence. Having this position would let me make my own impact in this theater program.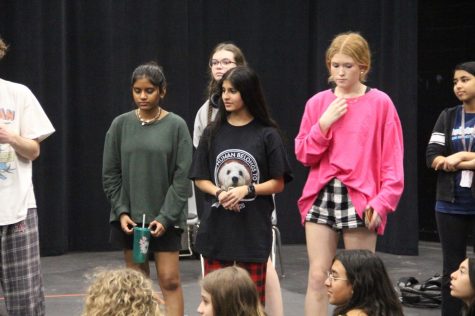 How do you interact with the freshman theater members to make them feel comfortable in the new atmosphere?
During different plays and shows, I made sure I was a person freshmen could confide in. For example, during "Eurydice," both of the lead roles were freshmen, so I helped them if they were experiencing any problems. If anyone is stressed, nervous or has a question about anything, I am a presence that can aid them. 
In what ways do you relate to the new freshman theater members?
I relate to them a lot. I remember coming into high school theater, and being so scared of all the upperclassmen, feeling like I am an imposter. I understand exactly the thoughts they may be experiencing, and that's why I enjoy this position. I get to help the freshmen the same way that last year's CHS9 liaison junior Isaac Mercado helped me, by getting me more involved in the theater program without feeling very scared. 
What advice do you give to freshman theater members?
Reach out and participate as much as you can. Once you do, you get to experience the love of theater with many other people who also value it. Being involved is plenty, no matter if you are part of the tech crew, an actor, the stage manager or more. You have a whole community of people by your side.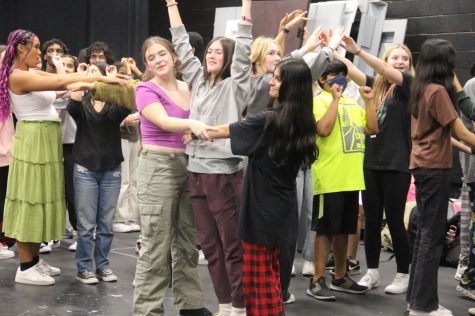 What is your favorite memory with freshman members?
When the theater program went to the thespian festival, it was the last day, and I was with some freshman members. We went to an improv class and had a lot of fun playing different games and activities. 
Follow Sahasra (@sahasrachak24) and @CHSCampusNews on Twitter.