Cowboys run into stone wall defense in 58-40 defeat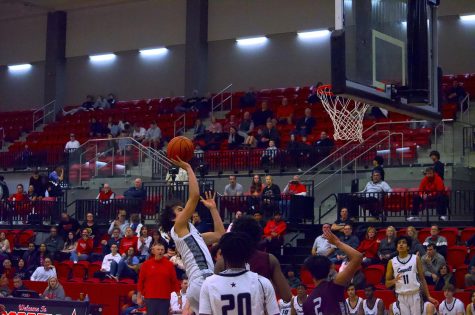 On Friday night, the Coppell boys basketball team took on Plano in a tough 58-40 loss.
Coppell used the 3-point shot to build a 25-21 halftime lead. The lead started to slip away as Plano used a second half surge to lead, 41-35, by the end of the third quarter.
In the fourth quarter, the Cowboys fought hard to come back for the lead but Plano wasn't having it, blocking many shots and forcing some fouls. 
"We need to work on defense," Coppell senior forward Alex Ninan said. "We started the game really good on defense, we allowed maybe 20 points in the first half, 40 points in the second half. It's unacceptable, and on offense we scored like 15 points in the second half so we need to get better with offense and defense."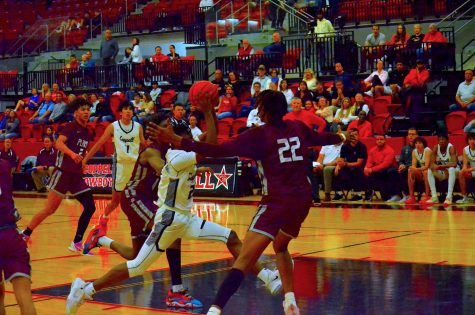 The Cowboys will look for ways to keep improving and hopefully snap its three game losing streak.
"Our preparation for our games need to be a little bit more intense and we need to be better," junior guard Gabe Pehl said. "I think we just need to be on the same page and I thought we played really hard but we just have to do more."
Tonight, Coppell plays at Plano West in District 6-6A action. 
"We need to come together as a team," Ninan said. "There's a lot of selfish play going around from all of us, we just need to let loose, I know we're a much better team, we started off the season 18-3, we'll be good."
Follow Nyah Rama (@nyah_rama) and @CHSCampusNews on Twitter.