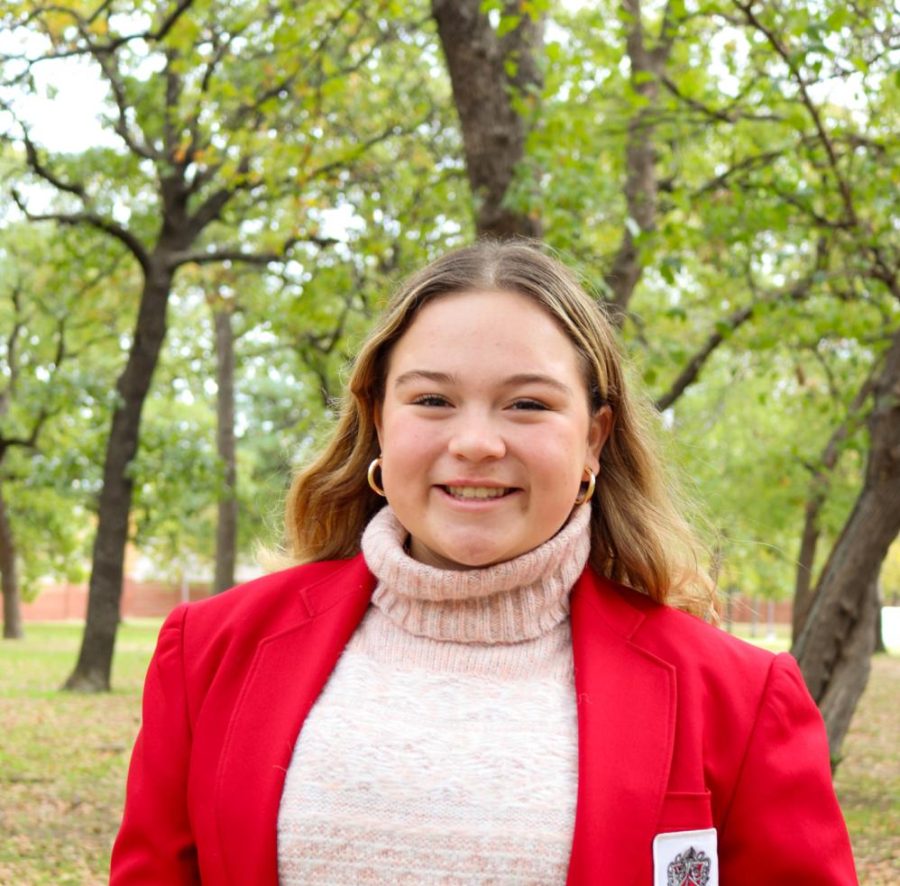 Ramey bringing positive attitude to leadership
Why did you apply to be a Red Jacket?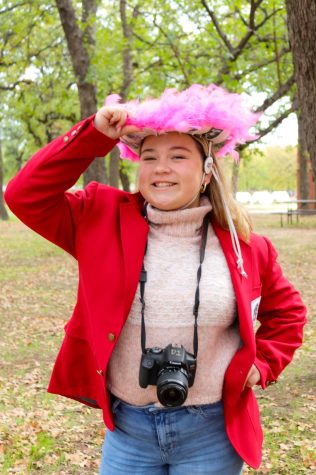 I wanted to be a part of something that gave back to the school that has given so much to me, being a part of Red Jackets would allow me to do that. It would also allow me to meet more people beyond the people that already knew from organizations I was in and meet people of different clubs and organizations.
What activities are you involved in? 
Lariettes, Student Council, yearbook and National Honor Society. 
If you could meet any historical figure, dead or alive, who would you meet and why?
Lady Gaga. I think that she's done a lot to make pop culture a safer place for everyone. I think that she has shifted pop culture in many ways, besides just the way that she treats her fans, which I think is so incredible. I think that she's opened doors for other pop stars, to allow them to just represent who they want to be. I think she inspires everyone to just live their life how they want to. 
What are your hobbies? 
I love to play video games, which I feel like people don't really know.  I love the Sims and Fortnite.  I love to read. I love seeing live music. I love biking, both indoor and outdoor. And obviously I love to take pictures, and I love to dance. 
What is on your bucket list? 
I would really love to interview Kim Kardashian. I want to pursue journalism when I'm older, so I feel like I will know that I've made it in life when I get to interview Kim Kardashian. That's probably the biggest thing on my bucket list. Next would be touring all of Europe. 
What is your most prized possession? 
I have this bear at home. I was 6 and had pneumonia around Christmas and I was in the ICU. Build-A-Bear came in and passed out free bears. That bear is such a prized possession to me that if we ever got into a house fire, that'd be the first thing I would grab because I've had it for so long. And I think it just reflects who I've become, and it just reminds me that even though difficult things can happen to you, you can overcome it and it'll be fine.
Describe your ideal day. 
Ideally, my favorite time to wake up in the morning is at 9. I think then I would follow that up with a good breakfast. Then I [would do] things that make me happy. I would declutter my room. After that, I would hang out with friends. And then, since this is an ideal world, I would go to a concert that night. I really don't care who's playing. I just love concerts. I will spend unnecessary amounts of money on concerts and people that I don't even know that well. Because, you know what, I love an experience.
What are you most thankful for?
I am most thankful for my support system. My friends, my family, teachers and anyone that has just supported me throughout life. There have been various times where I know that things have been rough for me and having those people there to just support me through all these difficult things have been there. I've just been very, very lucky and grateful to have those people. I don't know what I would do without them.
What is your dream concert? 
It would be a festival of boy bands. We would have One Direction because they'd be back together. Five Seconds of Summer. The Jonas Brothers. That's my holy trinity right there, and then, I think I would have Coin there, because why not? 
What three items would you take with you on a deserted island? 
My phone, my Kindle so that I can have my books and my phone charger.