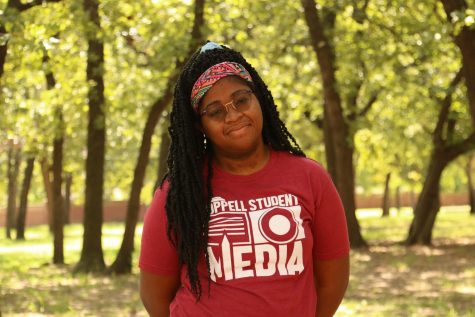 Yasemin Ragland
My first encounter with Yasemin was on my first day in D115.  She had brought up how she brought donuts for everyone during The Sidekick's summer boot camp, which I hadn't attended. My first impression of her was that she seemed like a caring, if not a bit eccentric, person.
I moved a bit between the couch inside and my assigned computer when it came to where I sat.  I can't remember why, but Yasemin and I started to chat before and after we worked.  Usually about things such as cartoons or her opinions on current events.   She was always so open to listen and debate me on things, which made me feel heard.  I eventually decided to sit next to her. Before then, her little table was usually empty.
I think it changed my attitude towards The Sidekick. I've always enjoyed The Sidekick even though I joined by accident.  Mr. Wofford's room is such a different experience, the course is more hands-on and I've had a blast so far.  Having a friend to talk to gave me something to look forward to and help me work more efficiently since I had someone to express myself to and open up to.