Council amends Planned Development terms to extend carport requirements
Tuesday's Coppell City Council meeting led to the conclusion of an ongoing issue regarding a zoning change to carports along the southwest corner of Parkway Boulevard and Moore Road. The meeting set in motion a plan to prevent wild hogs from uprooting lawns in the cul-de-sac off Stratford Lane and Moore Road. 
"We don't really have that much space and I used the space in the garage for storage," Coppell resident Sandra Johnson. "It's helpful to have the car port there so I can protect my car, and safely go to my car in the evenings or at night. Hopefully, we can get this through and make a difference to a lot of people.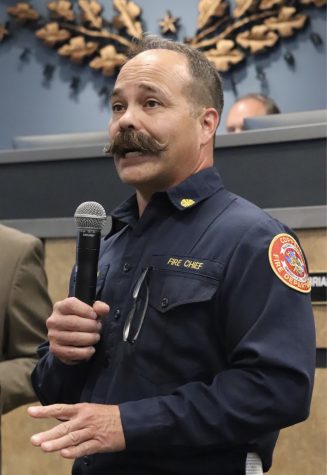 Similar safety concerns were raised across Moore Lane. Twenty-one-year Coppell residents Dennis and Kay Mcgil have experienced wild hogs rooting their lawns on multiple occasions. Which is why the two have proposed a fence to go up on the HOA land behind the Stratford Manors. 
"These are 300-pound rats," resident George Cooper said. "I felt that it was important to recognize the fact that the Mcgils acted proactively and put this fencing up to protect our kids."
The meeting also led to several designations including: naming the month of May as "National Water Safety Month" and May 15-21 as "National Public Works Week."
The meeting also decided to pronounce the week of May 15-21 as "Emergency Medical Services Week" aiming to bring together local communities and medical personnel and to honor the dedication of those who provide the day-to-day lifesaving services. 
On April 5, The National Weather Service named the city as "StormReady," this is Coppell's third time being recognized. To be officially StormReady, a community must: 
Establish a 24-hour warning point and emergency operations center,

Have more than one way to receive severe weather warnings and forecasts and to alert the public

Create a system that monitors weather conditions locally

Promote the importance of public readiness through community seminars

Develop a formal hazardous weather plan, which includes training severe weather spotters and holding emergency exercises
The Coppell Fire Department was honored during the meeting for receiving the "Recognized Best Practices Fire Department" award from the Texas Fire Chiefs Association Best Practices Recognition Program. This is the third time the department has been a recipient of the award, making it the only department in Texas to receive best practices thrice.
Follow Anette(@AnetteVarghese) and @CHSCampusNews.