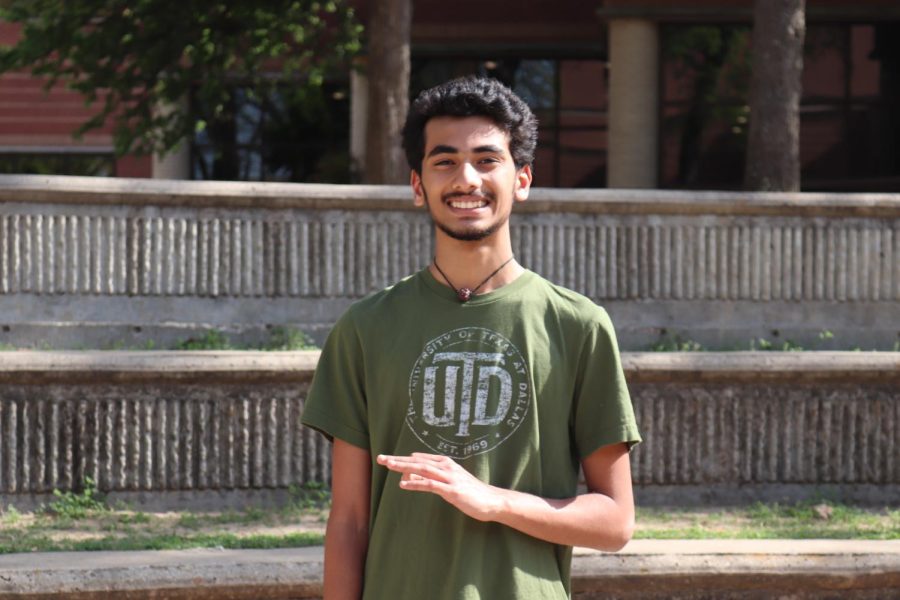 Rudra Krishnamurthy
What does it mean to you to be in the top 10? 
It means a lot to me, of course, because it's a culmination of all the work I've done throughout my four years of high school. It shows that if you put your mind to something, you can get it done. I know I've taken a lot of advanced courses throughout these four years, so it gives me a sense of accomplishment, knowing I've done well enough.
What's your advice for younger students?
No matter how much people tell you, don't focus on ranks or grades: to some degree important, yes, there will be some competition around it, but just figure out what you want to do. Even if you're taking courses in a wide variety of fields, try to focus on the things you'd like to do, because you might not get the opportunity to do them afterwards. 
What advice would you give to your ninth-grade self?
Don't procrastinate as much. It feels good to procrastinate for a couple of hours every night or something right before you do your work, but it becomes a habit then. Once you actually have a big project, it's going to really bite you in the butt. 
What are your thoughts on the current education system and the college admissions process? 
I feel like people make it seem a lot more competitive than it actually is. It's always "are you going to get into this Ivy League? Or did you get into UT? Or did you get capped or this or that?" At the end of the day, just once you keep yourself focused and know what you want to do, you'll actually start to realize that even though people are creating all this hype and competition around it, in reality, even though you still have put in the work, it's a lot easier to get into a good school or have a bright future than you think it is. As long as you have that idea and have the confidence you'll do fine, so don't worry about it too much. 
What are your goals for the future? And how do you think your hard work will contribute to that? 
I'm currently deciding between being an engineer or going into a healthcare field. I have taken many courses, like biology, chemistry and sciences that will help me with that endeavor. The preparation of a rigorous academic environment here at Coppell High School will help me in whatever future plans I have.
What's your secret to success? 
People say there's no supplement for hard work. That's pretty much it. Even if you don't want to do something, just go out there. Even if you don't think you have a good work ethic and you put everything up into the last minute, still get it done. Even if you don't get the best grade on an assignment, you'll always learn from whatever you do.
What's the hardest lesson you had to learn during high school?
The hardest lesson probably is time management, not just in terms of procrastinating but you also want to do some fun stuff in high school. Join a club or two, go to this after school or that. When balancing all these things, look at your schedule, and at least have an idea of what you want to do so you can balance all those things and still be successful academically. 
How did you stay motivated and what was your motivation throughout high school? 
Of course, once ranks come out, there's a bit of some intrinsic motivation like, "Hey, maybe I can go up one or two ranks" and stuff like that. But before that, what motivated me was that desire to do well and show that I can do stuff to the best of my ability, especially since I was always interested in math and science courses. 
How much effort did you put into studying after school?
I would like to think I put a good amount of effort into studying after school. I wouldn't study every day, I take breaks and stuff, but at least for one to two hours I try to do my homework and look over content.  If I didn't have the time, I tried to find time whenever I could; I have a release period this year, so of course, there's time now. But in previous years, I had free time after I'd done all my work for other classes, so I would review stuff for another class that I was struggling in or needed some more time to review. 
Follow Sri (@sriachanta_) and @CHSCampusNews on Twitter.