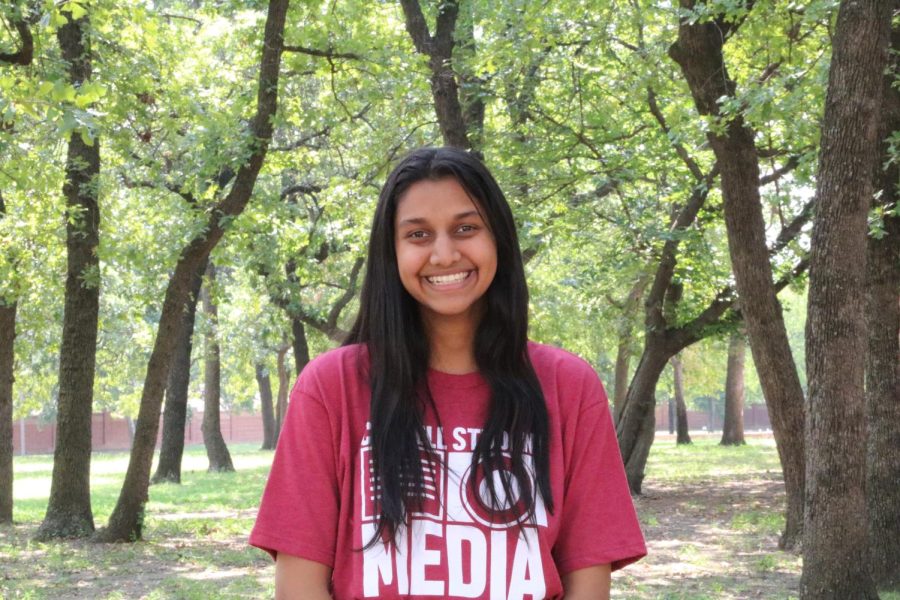 Anjali Krishna
At the start of the year, Anjali was just the chief, a person who I knew nothing about except for the fact that she was in a position of authority. If I only knew then that she would be the one that I would have soon shadowed at athletic events, taken photos for her columns and be inspired by her emotive and detailed writing, I would have profusely thanked her then and there when I saw her sit a few seats away during sixth period on my first day in D115.
Now, Anjali is a friend who not only continues to inspire me and make me laugh, and sometimes scream, but also assures my every move, helping me navigate the space of journalism that at times I feel foreign to. When I first read one of her stories and learned that she was an avid Taylor Swift listener, I knew that she would go places, propelled by her immense talents, vision and most importantly her heart. 
Anjali has proven to be a committed and organized leader, allowing The Sidekick to flourish through each and every issue we have put out. Even in our struggles, she puts on a brave face and guides the staff effortlessly, ensuring that we overcome our struggles with positivity. She is the epitome of The Sidekick, representing the writer and photographer, most importantly, the journalist that we all want to be.