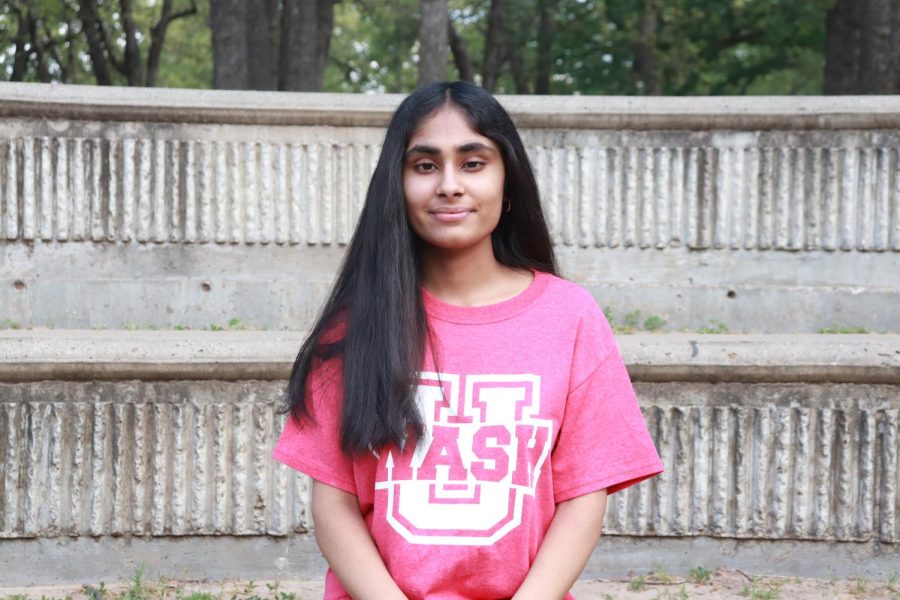 Rujula Polu
What does it mean to you to be in the top 10?
[To be in the top 10] is definitely an accumulation of my hard work and how I have been working over these four years. But, other than that, I do think that it is just a number and that there are more things that matter. Throughout the college application process, I've realized that ranks aren't everything. It's definitely a signifier of my work, but I wouldn't say it's too big.
What advice do you have for younger students?
I would say to work hard, to take classes that you want to take, and to follow your path because it will be OK. You don't have to try for the ranks. I feel like it worked out for me because it was definitely a goal at the very beginning. But if you keep taking the classes that you really want to do, I feel like that is the biggest factor.  I would also say that you should come to understand that the environment will be competitive, so prepare for that beforehand.
What is something you wish you told your ninth-grade self?
I definitely wish I told myself not to stress out as much because I feel like I really stressed out during ninth grade, and I didn't care as much in tenth, eleventh and twelfth grade. That was better for my mental health, so destress and follow your passions. 
[To destress] I really like to listen to music, watch tv shows. I am a really big media consumer, and obviously I spend time with the people that make me happy and put me in a good mindset. 
What are your thoughts on the current education system and the college admissions process?
I definitely noticed how the college admissions system and education system seem to be a little bit random, but I definitely like that there is a holistic process.  It is important to look beyond the numbers. I would stress honing in on who you are as an individual and building extracurricular activities. I don't like how stressful the system is, and I think that it can be improved. However, I do like the holistic process. I think it takes into consideration many factors like classism and racism. It's important to prioritize these intersections of systems of oppression with the college admissions process.
What has been your most significant or favorite extracurricular?
I have been singing Carnatic music ever since I was a kid, and I have also been an instructor for the past four years at my local academy, Divya Shamasundar's Carnatic Music Academy. Being able to teach younger students and enrich them,  being able to get them involved and seeing how they are eager to learn as well and being able to impart that knowledge is an experience. Also, being able to coordinate performances in different areas and being able to showcase culture, and diversity is really why I like singing. 
What are your goals for the future? How do you think your hard work will contribute to that?
I am planning on majoring in anthropology at Washington University, and I am going to be on the pre-medicine track. I chose anthropology because I really want to understand interdisciplinary medicine and see how culture and the environment impact health and medicine. Because I am aiming to be a  physician, I think that knowledge is really important. I also hope to be involved in research and volunteer work, especially in a hospital. Possibly even gain a job there as I know some college students do.
What is your secret to success?
Developing myself as an individual. I think that putting myself first has really helped me succeed mentally and even physically too. I think that building on who I am first is really important to me. 
What is the hardest lesson you have learned?
To really follow your passions, not anyone else's. I know some people try to do activities that don't really relate to who you are. I think really realizing and finding your passions is a bit difficult, but if you put in the effort it definitely is possible. 
Follow Shrayes (@ShrayesGunna) and @CHSCampusNews on Twitter.