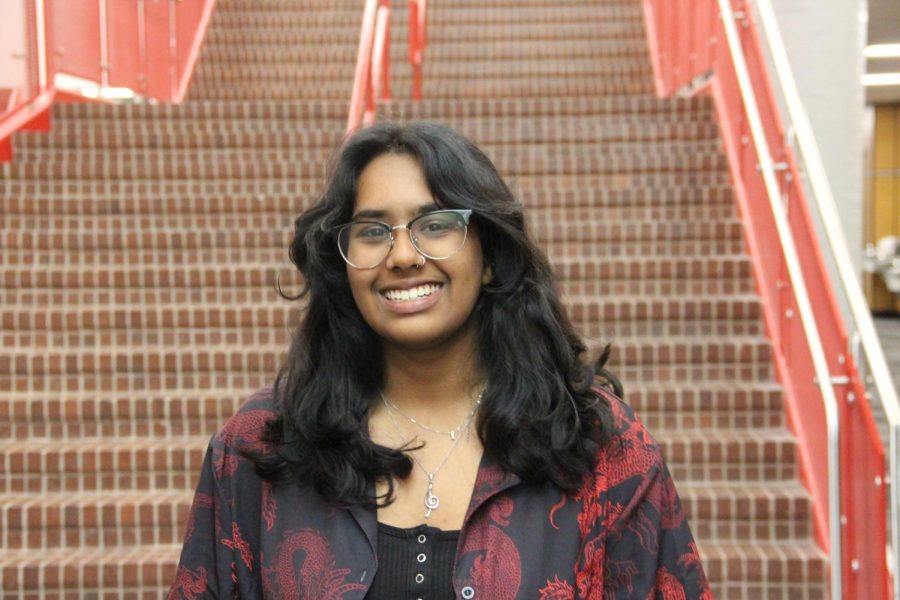 Lily Arancheril
Why did you decide to apply to joint admission programs? Did you apply to other BS/DO or BS/MD programs? 
I wanted to apply to one because I knew medical school is something that takes up a lot of time. Getting in after getting a bachelor's degree is also something that is really hard. After I heard about all the joint programs, I realized that it would take a lot of stress off of me if I decided to do those. I applied to this one and then I did the BS/MD at University of Missouri-Kansas City , one at Texas Tech and another one is Drexel. I ended up accepting the one from Florida. 
When did you realize that you were interested in medicine? Was it something you always wanted to do? 
When I was younger, it was always what I wanted to do. Even though it was never really forced on me by my parents, being a doctor was all I could see myself doing from a very young age. I realized more about what I wanted to specialize in when I got older. My dad is a respiratory therapist, a lot of my family members are nurses, and there are a couple of doctors too. Being exposed to all of my dad's work stories made me take an interest in the field. Since he's an RT, he's there and he helps with the birth of children that may be difficult along with prematurely born babies. One that really sticks out was a baby that was born a month or so early. My dad talks about her a lot. It was just a miracle baby pretty much. She survived and she's still alive. She had so many issues after she was born and no one really thought she was going to make it. My dad talks about how he was on the team that helped her. It was cool hearing that he was able to do something that big for someone. 
What aspect about medicine compels you to pursue it? 
The ability to help someone at an extent that not many other people are able to help at. You can do so much more for someone with a medical degree. 
Do you think there is a stigma around osteopathic medicine? 
I think there is to an extent. It feels like people don't recognize a DO to be as qualified as MD when in reality it's the exact same schooling, but osteopathic medicine does get a little bit more schooling. There's an additional test DO's need to take in addition to the normal one. I feel like people don't recognize it as being more serious especially with the alternative methods that they have. It might just not be seen as real medicine. 
I think that both MD and DO programs are really good. To be honest, I don't personally prefer one over the other. I feel like they both have really good aspects to them. I am proud that I am going to a DO program because you look at a patient in more ways than the normal, orthodox ways of practice. There are more alternative methods that they look into. 
How did you feel throughout the application process for the BS/DO program? 
I was pretty stressed about it because I was worried that maybe I could have done something better. Especially after seeing and talking to other people that also applied I was like, 'Wow, they are so much more qualified than I am. There's no way I will be able to get into any of them.' As soon as I started getting some acceptances back from schools, it was nice and gave me a little more confidence. I was very much in shock whenI got the call saying that I did get into biology. I had to walk outside of the classroom and I was in the hallway. I was just frozen for a minute because I didn't really expect it. After that, I was really happy.
Is there anyone that inspires you to pursue a career in medicine? 
Outside of family, there's an interventional radiologist that I shadowed. Shadowing him, I knew seeing him work and the people that he helped made me want to be able to do something like that. I have a tendency to faint when I see blood. With interventional radiology, a lot of it is with catheters and stuff that would usually make me want to faint. But being exposed to that desensitized me to it a bit, it would make medical school easier because I will have to see and do some of that. Also, I know how to better interact with patients after seeing how the doctor carries himself  along with ateam.I did this with another student in medical school. We watched them work and helped prepare the bed for surgeries. There was nothing too big. We helped clean up, other than that we didn't get to do anything for the patient. A couple of times, for some procedures there wasn't much anesthesia needed. We held their hand through it because a lot of the stuff was painful. 
Since the program is a 7-year accelerated program, will this be an advantage or disadvantage to you?
I feel like it would be an advantage because it would help me work in a stressful situation. I am going to have to take some classes over the summer. It would hopefully help me have a nice work ethic. I feel like I would feel more mentally prepared for whatever the future may be like. Some of the worst of it is going to be over after seven years. It's going to be a lot faster than it would be if it's eight years. 
How does it feel to have a guaranteed spot in medical school? It makes me feel really good because a year ago from today, my biggest issue was that I had no idea where I was going to be. Now I know where I am going to be for the better part of the next decade. It's a really nice feeling because I like having a sense of security so it helps with that. There's not much that could possibly change. 
What are you most and least excited about with respect to the BS/DO program? 
I am excited to meet new people that have somewhat of the same visions in life. When you are in a BS/DO program, you want to be a doctor. I am not really excited for all the work that is going to come with it because I know there's going to be a lot of work. 
What was your mindset when committing to college? Did you have any other options you were considering besides this BS/DO program? 
If I ever felt that medicine wasn't right, I would end up going with my backup plan. My back plan has been what other people in my family have done. I would probably go towards the pharmacy side of things or a physician's assistant. 
If you could describe the field of medicine in one word, what would it be and why?
I would say dynamic because it's something that is constantly changing and moving with everyone that keeps coming into it. There are new discoveries and changes being made constantly.