One more goal scored
In the fall of 2004, the Coppell High School boy's soccer team came home with a state championship title, led by coach John Lawhon. Sitting on artificial turf was a group of 6-year-olds, not yet old enough to join recreational soccer, but old enough to understand the gravity of a bejeweled ring on a right hand. 
"He pulled the state championship ring out of his pocket and showed all the boys and [when] the boys looked, all their little faces lit up," said Randal Taylor, one of the team's parents. "I said, 'Coach, can these boys be champions like you and get one of those rings?' He said, 'If you do what I told you to do, you'll be a champion and win.' In 2016, those boys were champions."
One of those boys who sat around Lawhon was Nick Taylor, a Coppell alum who brought Coppell High School its Class 6A 2016 state championship Title. Former Coppell coach Chad Rakestraw headed the 2013 and 2016 campaigns which ended similarly. Rakestraw also coached the Denton Diablos, a semi-professional soccer team.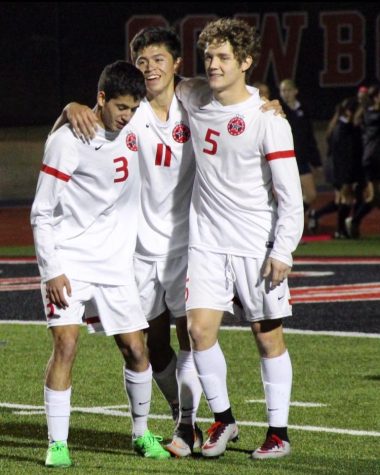 "I give a lot of credit, honestly, to coach Rakestraw at the time," Nick said. "He had an idea of what he wanted a team to look like, not just from a tactical standpoint, but from a personality, morals and values standpoint. He and I butted heads when I was a freshman and sophomore and a little bit more immature, but he was very patient with me and helped me mature. He showed early on that he had a lot of faith in me and that he believed in me and he really pushed me to be a better person and ultimately a better player.  I think that was probably the catalyst and all of it." 
Nick stood out as a forward, and a goal-scorer. His abilities propelled Rakestraw to envision him playing professionally. 
"When I had him as a junior, in 2016, he won the state championship," Rakestraw said. "He scored a goal in that game against Lake Travis, that was a phenomenal goal. [It was] probably one of the best goals I've seen in high school soccer. He definitely has all the tools and the ability. So I'm just hoping that all the other things can fall in place for him because I know he has the ability to do it."
Nick accumulated 48 goals and 39 assists in his final two high school seasons. He proved to be an asset at a high school-level and college-level when he was scouted by the University of New Mexico and eventually committed to its Division I soccer program.
"He did extremely well in New Mexico and planned on staying there all four years because they were looking at him," Mr. Taylor said. "He was going to be their star for the next four years."
Unfortunately, he was only able to spend two years playing for UNM, but managed to start all 17 matches and rank second in most goals scored. UNM cut its men's soccer program after Nick's sophomore year in 2019 because of Title IX cuts to the athletics program at the university. 
Southern Methodist University swooped in to rescue Nick's junior and senior years after leaving New Mexico. Nick was inspired to come back to his home state because of an SMU soccer camp he attended at age 7, where former FC Dallas coach Schellas Hyndman, pointed him out from the group. During his senior year the COVID-19 pandemic forced a postponed spring season, and offered another year of eligibility at a collegiate level. 
NMU's former associate head coach Paul Souders and Coppell native, current University of Central Florida associate head coach, recognized his name off the NCAA transfer portal and floated the idea of finishing off his fifth season of collegiate soccer at UCF. Nick decided on UCF and found himself reunited with a past UNM coach.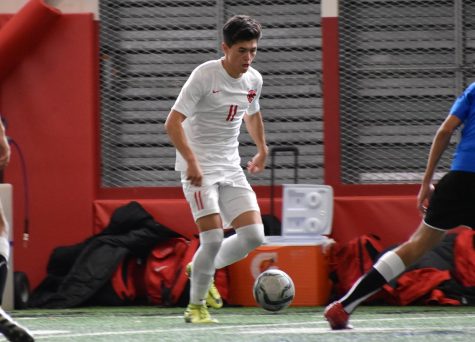 His season at UCF came to an end, but Nick found himself shortlisted and eligible to be drafted onto an MLS team. 
"The stream was frozen and it wasn't updating, so I couldn't see if I actually got picked," Nick said. "I got a notification on my phone from Instagram, Orlando City just happened to tag me in a post, so I opened it up and it said they got me. It was so random the way it all worked out. I was just talking to my family and friends telling them about how much I missed being in Orlando." 
On Jan. 11, Nick was signed onto Orlando City B, and made his debut as a professional soccer player on March 26 during the season's opening game against Chicago Fire II. 
"I am super proud of him as a player, but also as a man," Rakestraw said. "He went from a boy to a man of faith and character and one that can be an example for others to watch. Coppell High School should have a lot of pride in being able to have a player that they can say made it professionally, in the school and the community.  I know that he will use his platform to benefit others.
His dream of playing professionally was not forgotten through the ups and downs of his career. 
"I vividly remember, it was in second or third grade," Nick said. "We were to make our own book. I remember one part of the book was me, playing soccer as a professional player, playing for FC Dallas. I fell in love with the sport, and I've always been chasing that dream. Sometimes it felt as if it  was pretty far out.  Then there are other times where it felt a little bit more realistic. I'm blessed to have the opportunity that I am in right now." 
Follow Anette (@AnetteVarghese) and @SidekickSports on Twitter.