Pro/Con: Are modern influencers iconic or inappropriate?
January 9, 2022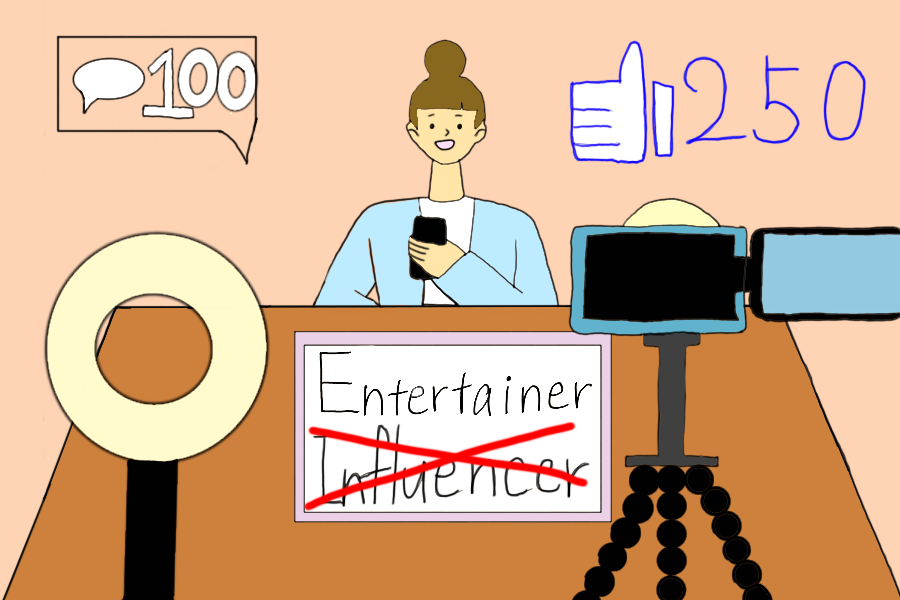 Ask yourself who your influencers are
"Hey guys! Welcome back to my channel!" 
If I had a dollar for the amount of times I heard this line, I would have as much money as the creator of that video themselves. 
Over the last 15 years, YouTube has become one of the biggest online platforms. With YouTube came the job of YouTubers – creating content for audiences and getting paid through Adsense. The launch of TikTok in 2016 provided creators another platform to monetize their lives. While I owe these creators due credit for having much dedication to make a creative living, the part that bothers me is what everyone refers to them as:
Influencers. 
Seventy-seven percent of Youtube-watchers are between the ages of 15 – 25. As we high schoolers go through a critical time in our lives, we should really be careful when picking the people that are going to have an influence in our lives. 
Content creators should definitely be respected for creatively sharing and documenting much of their lives in ways that are entertaining. 
However, influencers should be people who have made a difference in this world through bravery, kindness and strength. This title should go to philanthropists, scientists, doctors, teachers, all people who dedicate time and effort into making change for the world. 
Martin Luther King Jr, Malala Yousefsai and Marie Curie are just three examples of people who used their intellect and courage to leave a lasting legacy with their actions. They have earned the title of an influencer, and they are people who should be influencing the coming generations to continue making the world a better place to live in. 
This issue might not seem like a big thing, but calling someone an influencer gives them more power than we think; we are giving them the authority to influence us with the title. With this power also comes a burden on their side. These content creators who want to make a living on their own are expected to have the perfect lives 24/7, with their content being friendly to all types of audiences.
And this pressure of perfectionism is the kind that leads to heavily filtered, unauthentic content. Not to mention the amount of these "influencers" that get canceled for their actions or morals. Suddenly, these people who were viewed as amazing role models betray us by unraveling the curtain behind the camera. 
Yes, we can see a video of someone doing something and be inspired by them to implement it into our own lives – inspiration is all around us. However, relying on these creators to shape our everyday lives can have many harmful effects on our well-being. 
Let's rely on Nobel Peace Prize winners to be our influencers and content creators as a tool for relaxation and pure enjoyment. 
Follow Sreeja (sreejamudumby) and @CHSCampusNews on Twitter
Leave a Comment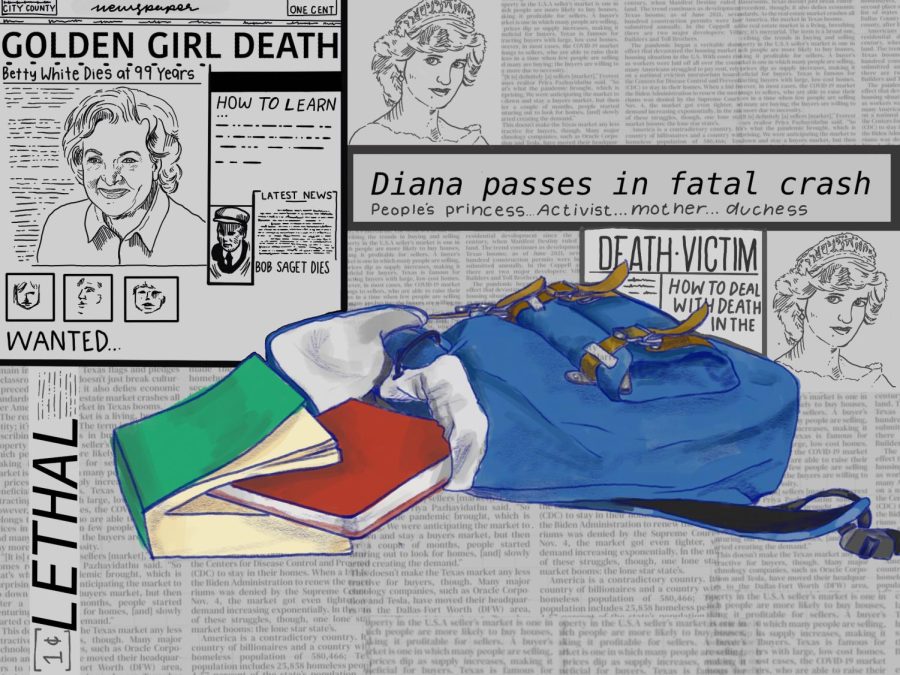 Legacies of influential figures: a timeless opportunity to grow
Their names are lit up in stars; their faces ring an endearing reminder of their impact. 
Whether public figures are functionally impactful parts of history or a constituent part of pop culture, these figures come and go, leaving lasting legacies: stories, lessons and advocacies to absorb from their time in the light. 
With new headlines in the media weekly about the deaths of our favorite stars and historical figures, the memories of notable personalities should not be forgotten nor thought of with anguish, but recollecting them should instead incite a joyous moment of growth; embracing their stances, qualities and ideas. 
Though this opportunity to grow can easily be glossed over due to grief, it's timeless. Timeless in the manner that historical and political figures leave us with powerful policy ideas, ideologies and advocacies that can inspire great action and change in governments and individuals to this day.  
For instance, take the imprints of former Supreme Court Judge Ruth Bader Ginsburg on the gavel of the American court system and political landscape. She was a firm proponent of gender equality and forwarded the agenda of equal rights in American society until her mournful death in 2020. Ginsburg stood for so much that American citizens can grow from; the very idea that people are equal and the willingness to fight for such justice is still contested in parts of the United States, but legacies like that of Ginsburg work to challenge the fabric of politics and human rights for the better. 
But the effects of these figures' legacies don't necessitate recency. Think of Greece's philosophers, whose ideas continue to influence the structure of governments globally. Think of those who mobilized movements and people like Martin Luther King Jr. or Mahatma Gandhi, whose practices and values continue to intertwine with modern social issues.
King is continually quoted in contemporary human rights movements, and maintains his position as an inspiration for up-and-coming generations of activists, politicians and dreamers. 
Gandhi, to the same degree, is a symbol of progress and non-violent protest who continues to inspire peaceful insurgencies towards equality throughout the world. In fact, King's own practices were in part inspired by those of Gandhi, from marches to mobilizing populations. Gandhi also influenced Cesar Chavez's non-violent protests and advocacies for latino farmworkers.
Big names in Hollywood are always leaving behind powerful stories such as the racial progress that deceased actor Chadwick Boseman stood for or the love and acceptance that late actress Betty White emanated in every avenue of her life. These qualities and ideas are catalysts for nurturing generations of positive, effective, authentic and united peoples; something so powerful that we must not forget in the grief following their deaths. 
Moreover, this opportunity to grow is timeless in the manner that celebrities are eternal lights that radiate attitudes, ideas and projects that society can continuously engage with and enjoy; a lesson of authenticity and happiness. 
At the very foundation of almost every influential figure, no matter their background or remembrance, they were good people—a term that will never live up to the actual impacts that they have produced on people's lives or the hearts that they have touched. They were good people that can cultivate future generations of good people.
However, this is not to say that notorious figures should not be learned from. Figures that are generally deemed as notorious or infamous act as an example of values, ideas and actions to not emulate or reproduce. 
Many often regard historical figures like Adolph Hitler, Joseph Stalin or even Mao Zedong as evil, simply put. These people serve as reminders of ideologies that should be left in the past.
We can embrace what influential figures, good and bad, stood for, their qualities and memories to become more productive citizens of the world, taking in their lessons to grow. 
Follow Shrayes (@shrayesgunna) and @CHSCampusNews on Twitter
Leave a Comment