When personality paves the way
Lampkin's energy pushes team closer to success
When Coppell senior Eric Lampkin made his first shot at basketball in seventh grade, he failed to make a team. However, he currently plays on the boys basketball team at CHS.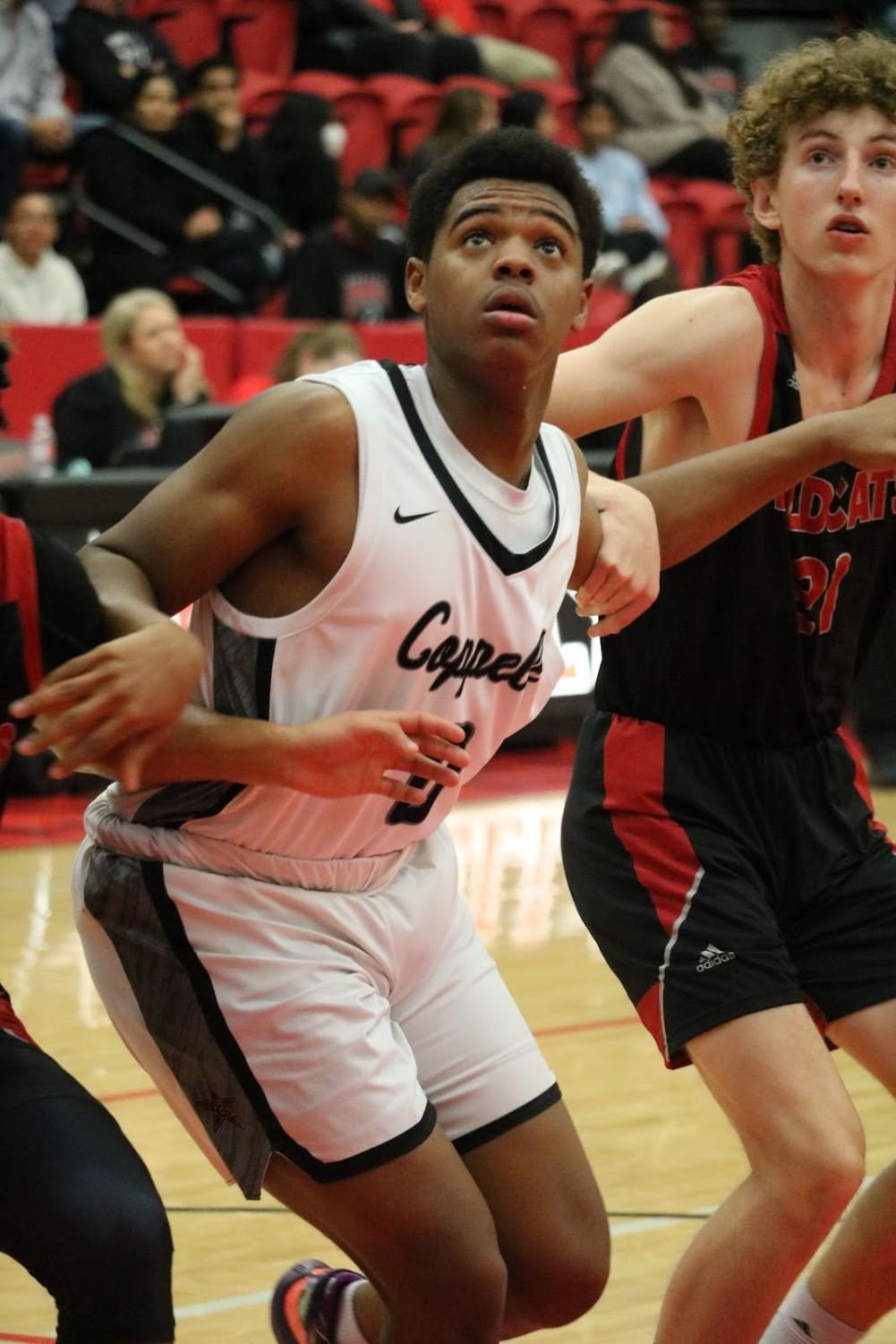 Though his basketball skills did improve over the years, aiding his way to varsity, his achievement can be largely credited to his undeterred personality.  
Lampkin's positive views and charisma can be seen wherever he goes. He started preaching at his church, Faith4Life, using his voice to help guide others. At school, he uses uplifting thoughts to help lighten the mood, and on the court, his inspiring words help bring his team together.
Lampkin's love for basketball started at a young age, but not as his primary sport. He played baseball more frequently, but gained interest in basketball through his mother, Tieja Lampkin, a former basketball player at Benedictine High School in Detroit. Eric pursued basketball over the years and was able to make the C team in his eighth grade year at Coppell Middle School North. This wasn't where he wanted to be, though. He continued working, and only during the basketball season was he bumped up to the B team, and later A. 
"In eighth grade, I started on C team, then I went to B team, then I went to A team," Eric said. "It wasn't [necessarily] because I played good or got better, it was just because of who I am and how the coaches saw me."
In his ninth grade year, Eric played on the freshman B team. He then played on JV2  and JV in his sophomore and junior years respectively. Although Eric pushed through the years, he did feel at times that his hard work had not paid off.
Nonetheless, Eric used what he learned from JV to better himself and his attitude. The relationships he built with his team helped him become a better player and sport.
"
Varsity is the finished goal, where I want to be, but JV made me realize that it's OK to still develop and become who you're supposed to be and then get to that next level."
— Eric Lampkin
"JV was a pivotal point in my basketball career just because I had [former Coppell coach Landon Goesling] who made me understand how much confidence means in basketball," Eric said. "[He] made me understand that you may not be the best [player], but if your confidence is up, you play [better]. JV's [taught] me that the job isn't finished. Varsity is the finished goal, where I want to be, but JV made me realize that it's OK to still develop and become who you're supposed to be and then get to that next level."
Now on varsity, Eric continues to shine through his personality and skills. Not only does he better himself through his determination, he also betters the overall morale of the team.
"Throughout my three years on varsity, Eric's been the first guy I've seen that brings this type of energy to our team," Coppell senior guard Devank Rane said. "He brings such positive energy. [He] lifts us up, and is always thinking of others before himself. He's that guy who's always cheering for his teammates, always wanting other guys to be cheering, and he's always looking out for people on the court, even if he's not on it."
Coppell coach Clint Schnell describes Eric in a similar way, notably his "Eric Energy."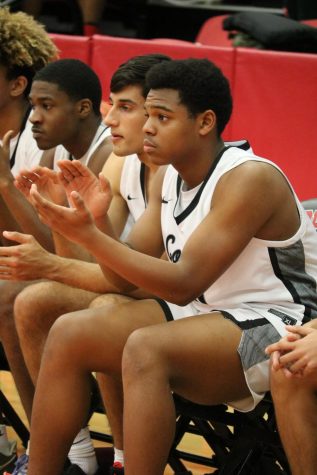 "I've known Eric now for four years and he's always been very passionate," Schnell said. "He's the type of kid who walks around the room, and the room lights up. Verbally, he's always talking and communicating with teammates. He's the kid who'll dive on the floor for a loose ball, or run back harder than everybody else, he's just a ball of energy when he plays."
Maintaining this positive outlook can be difficult, but Eric understands the value his attitude has to the team. 
"I used to have this problem a lot, where I wouldn't get what I wanted and have a bad game as well, and my attitude would just be wrong," Eric said. "But I realized that if my attitude is wrong, then my team's attitude is wrong because I'm the person who brings the energy."
Eric models an optimistic attitude as much as he can, furthering his team and himself. He focuses on the positive, and constantly works towards making himself the best he can be.
"Things are not going to happen when you want them to, but when they do happen, it's going to be bigger and greater than what you expected," Eric said. "People always say that hard work pays off, which it does, but intentionally working hard is what's going to pay off [more]. Realize that it's OK to set your bar high, as high as you want to, because at the end of the day, if you set that bar high, it's going to make you achieve higher than what you expected to achieve."
Follow Sri Achanta (@sriachanta_ ) and @SidekickSports on Twitter.