Texas two step: Country artists take stage at city's music festival
A clear Friday evening called for live country music at the Coppell Arts Center at Old Town Coppell. Families, couples and friends began to arrive at 7 p.m. from both local and far lengths of Texas and chatted amongst themselves within the lobby, eager to witness the fun of live music at the Takeoff Music Festival brought by Texas natives, Coffey Anderson and Matt Castillo, for the night.
Upon entrance of the Coppell Arts Center, families and children were seen enjoying themselves with life-sized versions of chess and corn hole. To the far left of the entrance, event attendees were welcomed with a concessions stand and merchandise area where Anderson and Castillo fans were picking and choosing their likings from an array of T-shirts, hats, koozies and more.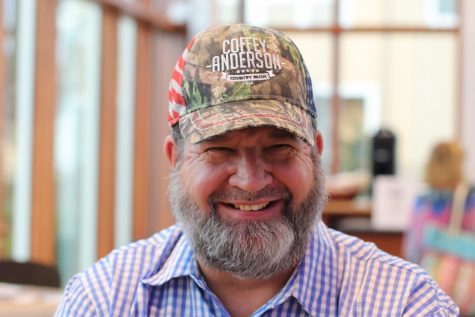 Many who wore their newly bought merchandise are dedicated fans of country singer and reality television personality Anderson, and took a longer than local drive to see him live again.
"[I've been following Coffey Anderson] for the last three of four years, ever since his [Netflix show,] "Country Ever After" came out and have seen him [live] one other time before today," Dallas resident Tiffany Fassett said. "[We had just found out about the event today, and are excited because we love all of Coffey Anderson's music and all that he stands for [in regards] to veterans."
Coppell residents with no prior recognition of the artists took advantage of the entertainment hub in close proximity to their home for a live music filled way to spend their Friday evening, and consider future returns.
"I just saw the [singer] name online, checked it out, and thought this would be a great chance to hear some live music. It's also close to home, and that makes it really nice," Coppell resident Karen Emwold said. "I also noticed some family shows coming up in the next few months that we can bring our kids to, and I'm excited to see [what's in store]."
By 8 p.m. concert attendees trickled into the venue and settled into their seats. A party of 10, decked out in army green camo T-shirts sat enthusiastically in anticipation of the concert.
"It's our family's first concert," Irving resident Misty Plump said. "I think we know every song. [So does] our 4 year old."
At 8:05 p.m. the venue lights dim and are instead replaced by red, blue and gold stage lights. Castillo begins his opening performance by singing "Neon Red Neon Blue", and the crowd cheers loudly.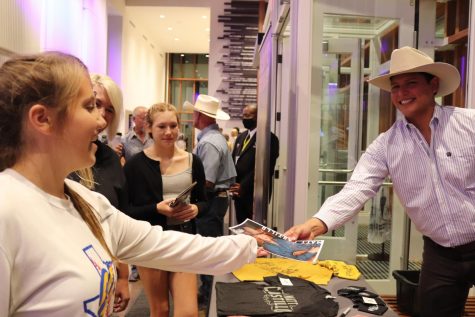 "[The crowd] was so engaging. They don't know who I am, but they took me in and loved everything about [my songs]," Castillo said. "This is the second standing ovation I have ever gotten in my career. The energy was just off the chart, and I'm so blessed [to be here]. It was great."
Small business owner Carmen Gantt has presented Castillo through her business, Stardom Entertainment, and observed the Old Town Coppell community in its light for the first time.
"[Old Town] is adorable. It [reminds me] of Cape Cod," Gantt said. "And the people [are] very friendly. We even played Connect 4 before [coming into the venue]."
Andeson took the stage at 9 p.m. and his performance had people on their feet, lining the open spaces of the venue hall to dance. The ending of the concert consisted of a moment of silence, followed by his viral song, "Mr. Red White Blue" to pay tribute to those that have served the country.
The Takeoff Music Festival emphasizes a broad range of entertainment in the Coppell Arts Center. By diversifying the spectrum of local and non-locally based events, the location hopes to attract more people of all interests and age levels to appreciate future shows.
"We wanted to highlight different types of entertainment, and focus on [both] local entertainment and regional entertainment. That [is] the whole intent of this building as a whole. It's supposed to honor local artists, but it's also a good enough distility to bring in regional entertainment that people would normally have to drive somewhere else to see," Coppell Arts Center Managing director Alex Hargis said. "[Some days] you'll see some families, a lot of couples, and other days you'll see more families [than couples]."
Follow Sreehitha (@sreeMorav) and @CHSCampusNews on Twitter.